2019 FIAT 124 Spider in Albuquerque NM
View Inventory

Vehicle Overview
According to the dictionary, the one of the generic meanings for fiat is a statement or decree. The 2019 124 Fiat Spider definitely makes a statement. It is an exceptional rendering of the traditional two-seated sports car. Established in 1899, the Italian Fiat car maker has roughly the same status in Italy has Ford does here in America. It is Italy's largest car maker. Its fuel efficiency and excellent handling make it an increasingly popular car here in the US.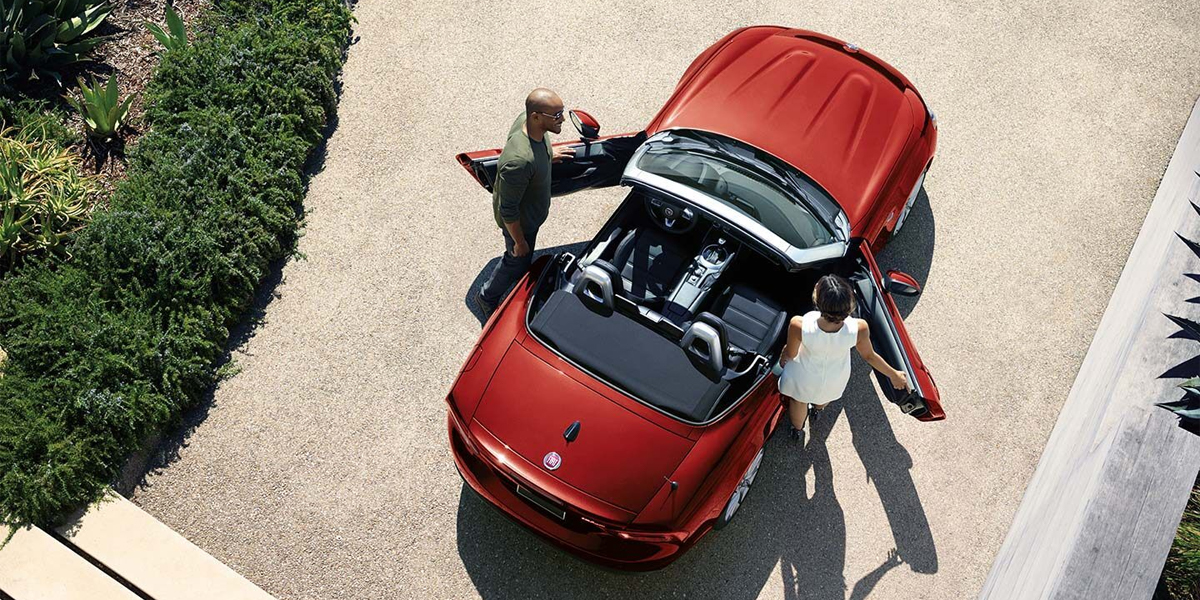 Exterior - 2019 FIAT 124 Spider
As you visit our dealership and stand directly in front of 2019 Fiat 124 Spider in Albuquerque, you will see one good-looking car. Its front grill and beveled hood create that classic sports car image. The slanted windshield and dual, color-coordinated exterior mirrors give it an aggressive appearance. The centered Fiat badge on the completes the overall impression. The front fenders and rear quarter panels tastefully rise slightly above the hood and rear deck.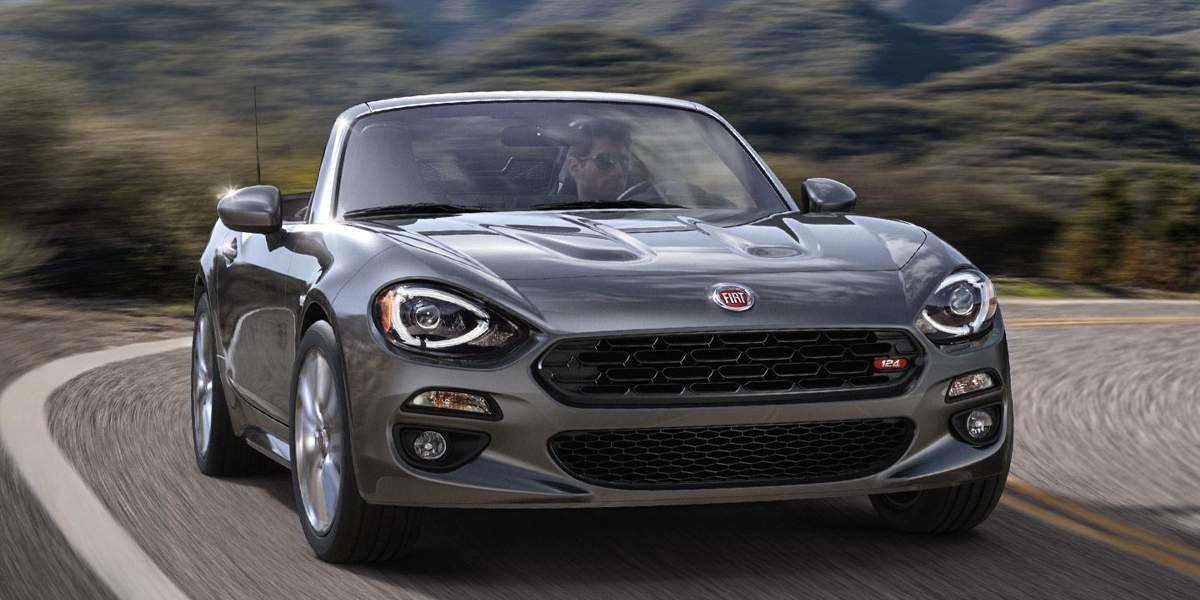 Interior - 2019 FIAT 124 Spider in Albuquerque NM
The 2019 Fiat 124 Spider interior is classic Italian styling at its best. It's dual-stitched, microfiber sport-styled seats are leather-accented creating an elegantly appointed central feature of the interior. The bottom of the dash and the door panels are also leather matched. Sitting in the driver's seat, one gets the feel of sitting behind the wheel of an Italian race car. The gauge cluster and the short gearshift combine with a leather-wrapped steering wheel to further enhance the sensation.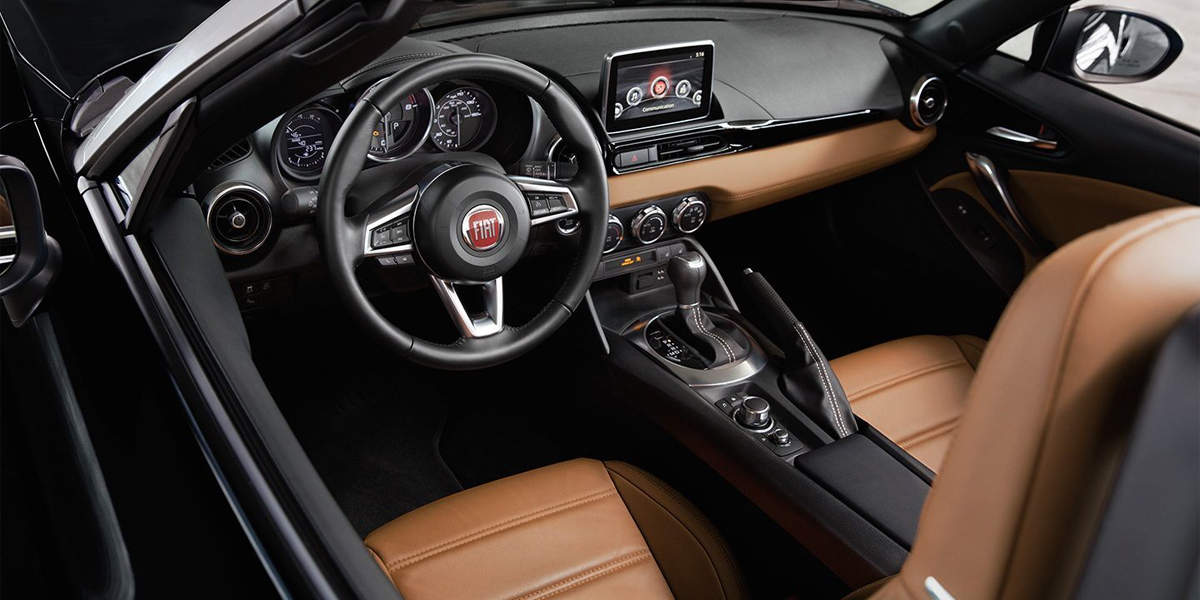 Mechanical - FIAT 124 Spider specs in Albuquerque
The following mechanical details are common to all four trim packages. Each trim package has additional options too numerous to mention in this brief description. All come with a 150-amp alternator that generates more than sufficient electrical power for the vehicle. The overall length is just a shade under 160 inches with a low-slung height of around 48 inches. Head room of just over 37 inches and leg room of slightly more than 43 inches give surprisingly sufficient spatial comfort for both driver and passenger. Each of the four models come with standard four-wheel anti-lock disc brakes. They come equipped with multi-link rear suspension and double wishbone front suspension.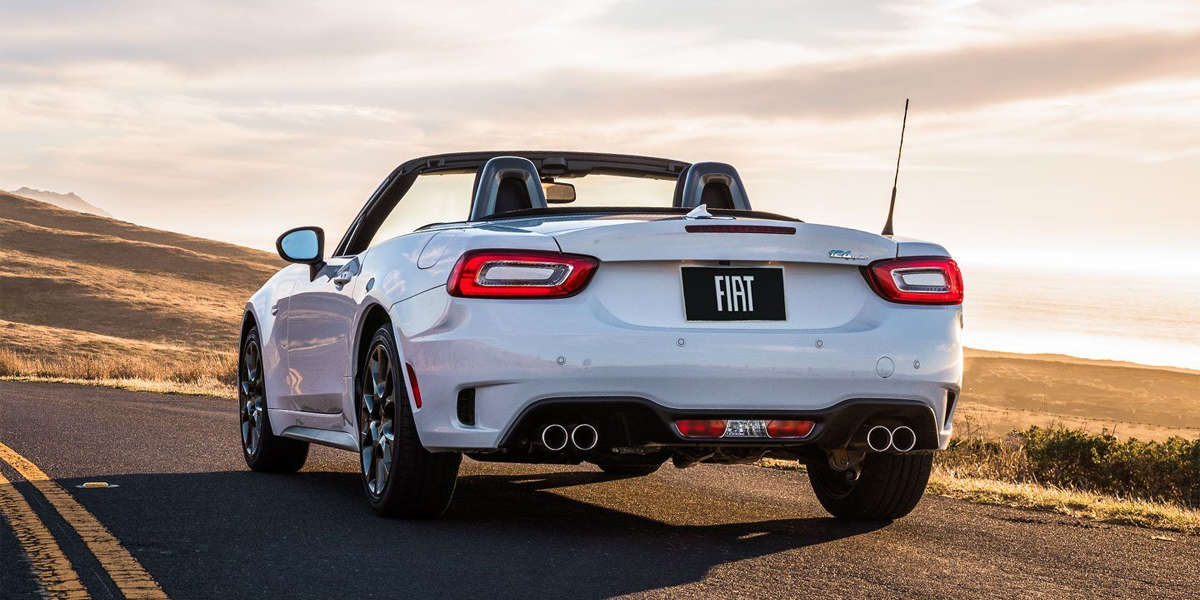 Powertrain - FIAT 124 Spider specs in Albuquerque NM
All models have the 1.4 Multi-Air Turbo engine. The first three trim models all feature 160 horsepower engines,and the Abarth has a 164 horsepower engine. Each of the four models come equipped with a standard 6-speed rear wheel drive transmission, and the Abarth has an available six-speed automatic. The 2019 Fiat 124 Spider has a combined gas mileage average of just over 30 miles per gallon.
Safety - 2019 FIAT 124 Spider dealer
Daytime running headlamps with an on-off switch come standard with each model. This greatly increases vehicle visibility to other drivers. Electrically powered steering greatly increases driver maneuverability. Electronic stability increases driver control. Accident warning sensors warn the driver of potential impacts. Seat belt sensors ensure that both driver and passenger are safely buckled in. These Fiat models come with backup sensors and cameras. This feature greatly reduces the potential for rear collision and bumper benders. They come equipped with two dual stage airbags for both the driver and passenger. The passenger side airbag has an on-off switch. A sensor triggers a warning light to signal the driver when tire air pressure is low. A tire service kit also comes with each model. This year's Fiat models come with a 50 state emissions warranty. They also feature a 48 month 50,000 mile power train warranty with roadside assistance.