New Ram 2019 RAM 1500 Crew Cab Lease and Specials near Amarillo TX for Sale in Albuquerque, NM
2019 RAM 1500 Crew Cab Lease and Specials near Amarillo TX
RAM 1500 Crew Cab Lease Specials and Finance Offers in Albuquerque NM near Lubbock, Amarillo TX
Why Lease or buy 2019 RAM 1500 Crew Cab in Albuquerque NM
Visit the Melloy Dodge dealership to test drive a new Dodge, RAM or Fiat, and enjoy a $200 gift certificate for an overnight stay at a local resort, plus all the extra cash in your pocket is going to give you plenty of new adventures to have this year. Today we'll tell you about one of the models eligible for this deal: the 2019 RAM 1500 crew cab. It's a spacious, luxurious, and super strong light duty pickup truck that bests the competition with raw power and a rugged exterior. You can get America s lowest price on a new RAM 1500 crew cab today!
*Not actual vehicle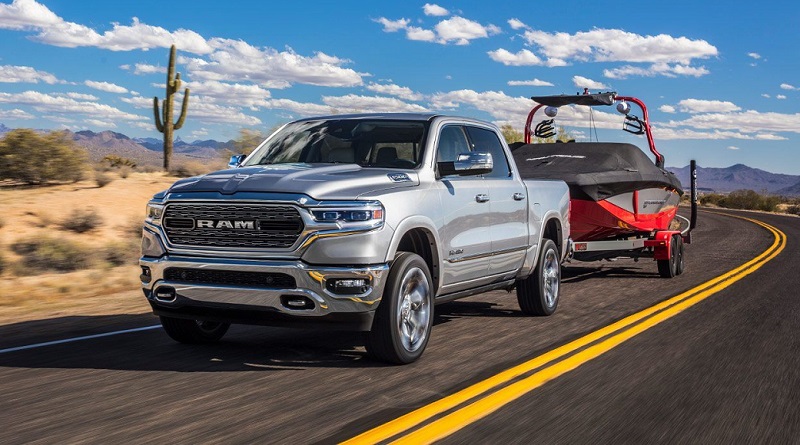 Exterior – RAM 1500 Crew Cab
Maybe it's the high strength steel exterior or the shapely, angled hood leading into the sharp headlights featuring diamond-like, crystal clear LED clarity. Maybe it's the adaptive lighting group that enables you to free yourself of the prison of "low beam/high beam" switching. Of course, it could be the durable, eternally reliable truck bed that lends you plenty of space for all your outdoor gear wherever you go. And then, it could always be the amazing and award-winning RamBox cargo management system, now with LED lighting and power outlets for your nighttime work. Interior specials to Amarillo Texas can help you grab your favorite trim and look of the new 2019 RAM 1500 crew cab near Amarillo Texas.
*Not actual vehicle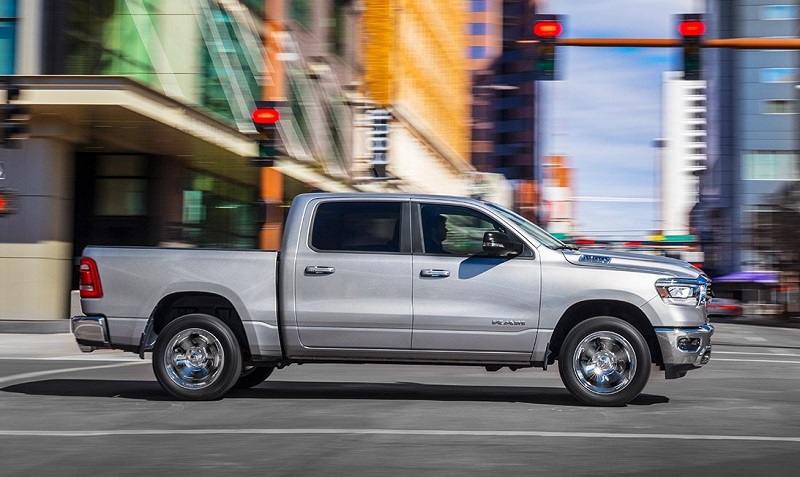 Interior – 2019 RAM 1500 Crew Cab
The 2019 RAM 1500 crew cab near Amarillo has the most luxurious interior of its class and has for a very long time. RAM throws out perforated leather interior on higher trims, along with premium stitching that's just gorgeous to lay eyes on. A rich array of outdoorsy wood and chrome trim accents are on the interior as well. Melloy RAM specials can help you grab America s lowest price on a new RAM just like the 1500! Or how about just picking out the 1500 now and enjoying the ride this year. We make it pay to use our Internet specials to Amarillo Texas.
*Not actual vehicle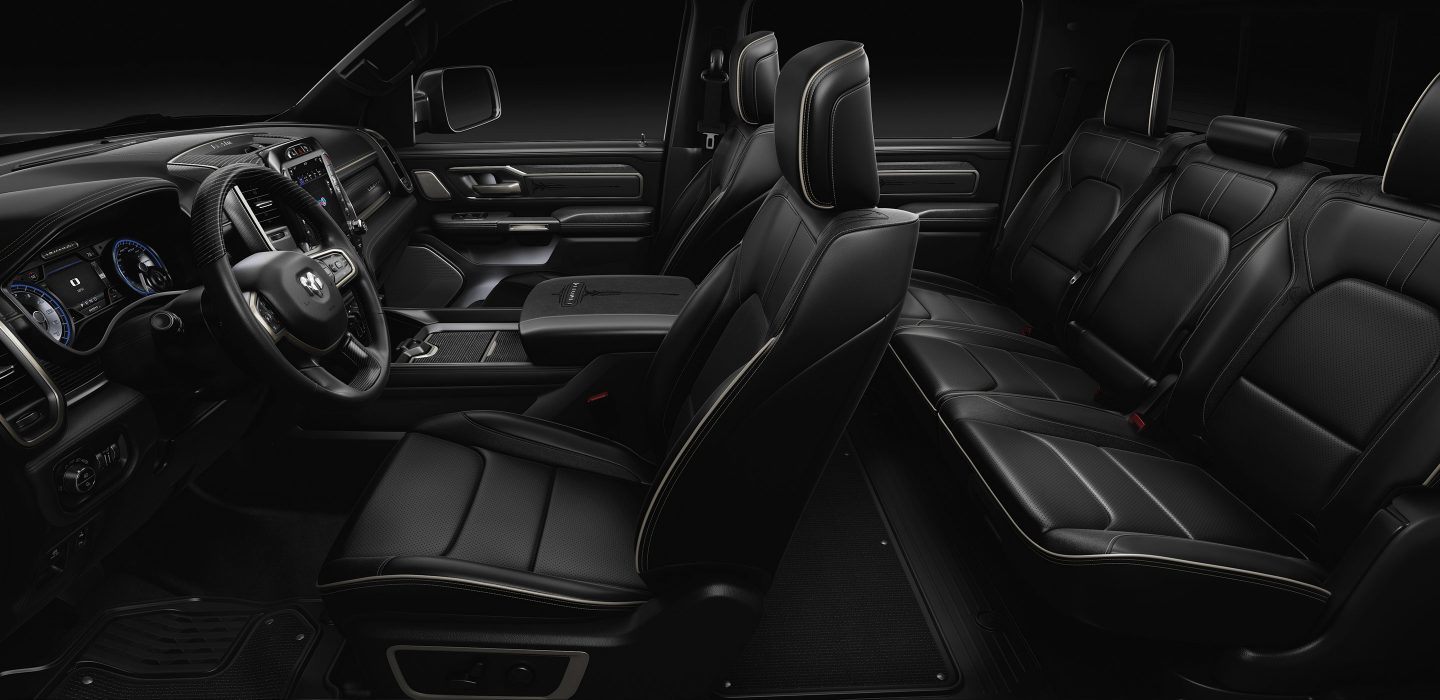 Mechanical – 2019 RAM 1500 Crew Cab
This one features best-in-class tow rating and V8 engine specifications! With a tow rating of 12,750 pounds, you'll be able to take along your 5th wheels, boats, ATVs, and anything else you can dish out to this one. Grab up to 395 horsepower and 410 pounds ft of torque and maximum efficiency thanks to your eTorque system! It replaces your traditional alternator with a low gas mileage motor that maximizes savings at the gas pump. And then of course, you'll have a world class diesel option to choose from, too. Melloy Ram specials will help net you America s lowest price on a new RAM just like the 1500.
*Not actual vehicle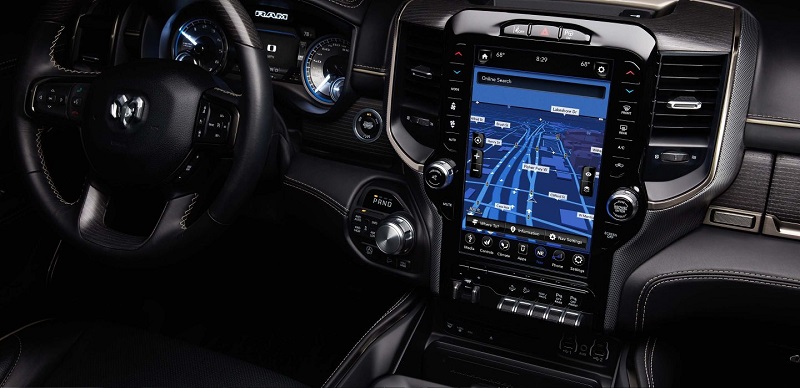 Technology & Safety – 2019 RAM 1500 Crew Cab
Internet specials to Amarillo Texas Grab a 12″ touchscreen infotainment system that's out of this world on your new 1500. It's the most tech savvy of all light duty pickup trucks, and even the competition doesn't try to keep up with the RAM 1500 here. Don't miss out on the great tech storage center console, too. There's room for a whopping 15″ laptop with room to spare!
Safety equipment is all around the RAM 1500. It features blind spot monitoring to keep an eye on objects or vehicles in your blind spots, warning you if there's an object or vehicle, and then applying hard braking pressure if the truck needs to. Lane keeping systems monitor your lanes and keep you away from harm. With advanced airbag systems, vehicle stability management, stabilizer bars, and that famous high strength steel safety cage, you're covered on all sides when you choose the 1500 crew cab!
Request 2019 RAM 1500 Crew Cab Specials in Albuquerque NM near Lubbock, Amarillo TX
The RAM 1500 crew cab offers more space in the cabin than you usually get on standard light duty trucks. Your passengers will appreciate the thoughtfulness, as even the tallest and widest of passengers will have room to enjoy the beautiful scenery from inside the 1500. It's one of the most comfortable trucks in the industry, and it's available here at Melloy RAM today! Just give us a call when you're ready to drive this powerful pickup truck. We'll be waiting.
You'll also be thrilled to learn that we're having a giveaway right now on any purchase of a RAM vehicle. You can contact our dealership today to learn what the terms of the special is! Once you drive away in your 1500 crew cab, you can head straight to a free night in a local resort, on us! It's yet another way we're thanking our customers for giving us your much appreciated business. For full details, you can contact us, or you can just ask us all about it while you're test driving the 1500 crew cab.
*Disclaimer: To qualify, make an appointment to visit from outside the Albuquerque metro area. Offer subject to a purchase of a new or used vehicle.
*This article is for informational purposes only, please contact the dealership for full details.*