New Dodge 2020 Dodge Durango vs 2020 Ford Explorer in Albuquerque NM for Sale in Albuquerque, NM
2020 Dodge Durango vs 2020 Ford Explorer in Albuquerque NM
View Inventory


Vehicle Overview
If you're looking for a rugged, powerful, and spacious SUV that's equally good for road trips and off-roading, the 2020 Dodge Durango is a good bet. The Durango comes in several trim levels, including two that can be customized with Dual Mopar racing stripes and other notable finishes. This year's Durango also offers a cavernous interior with a seating capacity of six or seven individuals. With one of the largest infotainment display screens in its class, complete with Android Auto and Apple CarPlay, the 2020 Durango covers all the bases for style and entertainment. It also has a powerful presence on the road with a suite of impressive engine choices, including V8 engines, which give it an impressive amount of power and a commendable towing capacity. The Durango competes with many other SUVs, including the 2020 Ford Explorer. But when it comes to the 2020 Dodge Durango vs 2020 Ford Explorer, the Durango stands out in many ways, inside and out. It has a more powerful mechanical system than the Ford Explorer, a more spacious and well-equipped interior, and a bolder exterior complete with a number of options for a custom finish. At our dealership serving Albuquerque Los Lunas Santa Fe, we invite you to stop in to test out both SUVs for yourself.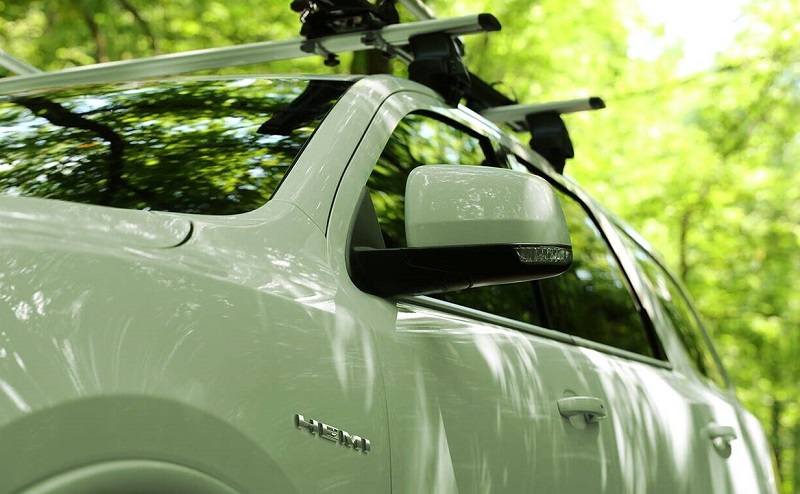 Exterior – 2020 Dodge Durango
The saying "appearance is everything" certainly holds true in the automotive industry. The 2020 Dodge Durango clearly takes that expression to heart with a number of innovative exterior features from front to back. The 2020 Durango gets bold, expressive LED headlights and available automatic daytime running lights. Some trims are also outfitted with equally prominent fog lights for better visibility in poor lighting conditions. The Durango also gets racetrack-inspired LED lighting in the back. While the Durango has a spacious cargo area that can easily hold your belongings, it also comes with stylish roof rails that increase its cargo carrying capacity while adding to its rugged appearance. There is an assortment of wheel sizes available with this year's Durango, too. A split-crosshair grille gives the Durango a bold appearance, while Dual Mopar racing stripes, available on select trim levels, makes the Durango even more formidable. The 2020 Explorer, on the other hand, has a more subdued appearance. It doesn't come with the same number of standard features as the Durango. You have to pay more for amenities like 21-inch wheels, special color and design schemes, and LED lighting.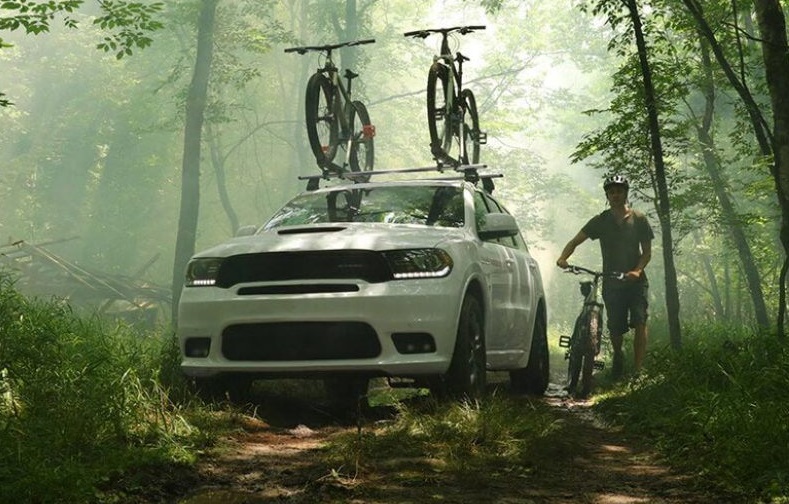 Interior – 2020 Dodge Durango in Albuquerque NM
The 2020 Durango is equally impressive on the inside. At our dealership serving Albuquerque Los Lunas Santa Fe, you will have the opportunity to explore all six trims. The base trim, called the SXT, comes with a number of standard features such as a seven-inch standard infotainment system with Android Auto and Apple CarPlay. There are three rows of seats for a seating capacity of seven. A 115V power charging outlet and power-operated liftgate are standard on the second trim level, which is called the CT. The next trim in the lineup, called the Citadel, has a slightly different style inside and out. It also gets a more performance-oriented look all around. The RT features simulated suede upholstery. Its seats are ventilated in the front for optimal climate control. Along with these standard features, there are many more options available to give your Durango a custom finish. Appearance, safety, and technology packages are available for many trims. A number of safety features are available on most trims, including rear cross-traffic alert and blind-spot monitoring. The highest trim levels also have reduced seating capacity for six. The 2020 Ford Explorer, on the other hand, doesn't offer as much for occupants to enjoy. You have to upgrade in trim or add on packages to get many features that come standard in the Durango, such as a 110V power charging outlet, satellite radio, and a suite of advanced safety aids. You also have to pay more to get appearance packages that include more wheel options.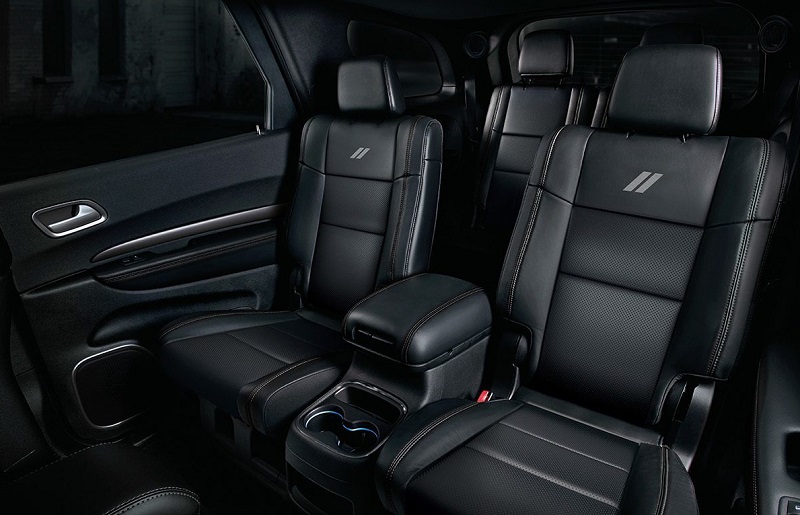 Performance – Durango specs in Albuquerque
The Durango is available with three engines this year. The standard engine is a 3.6L with six cylinders. This engine generates up to 295 HP and 260 LB-FT of torque. It is paired with an eight-speed automatic transmission. This engine can tow up to 6,200 pounds, which is more than other base engines in the Durango's class. The next available engine is a 5.7L with eight cylinders. This engine also has a substantial power output of 360 HP and 390 LB-Ft of torque. This engine increases the Durango's towing capacity to 7,400 pounds. The third engine available is a 6.4L with eight cylinders. This mighty engine can turn out up to 475 HP and 470 LB-FT of torque. It increases the Durango's towing capacity to 8,700 pounds. The Ford Explorer, on the other hand, doesn't offer as much in the way of performance. Most trim levels in the Explorer are powered by a 2.3L engine with four cylinders. This engine produces just 300 HP and 310 LB-FT of torque. It has a second engine, reserved for the top trims, that only produces up to 400 HP, which falls short of what the Durango offers in the way of power.