New RAM 2020 RAM 1500 vs 2020 Toyota Tundra in Albuquerque NM for Sale in Albuquerque, NM
2020 RAM 1500 vs 2020 Toyota Tundra in Albuquerque NM
View Inventory


Vehicle Overview
The 2020 1500 is a truck that is good at many things. It's luxurious on the inside, powerful under the hood, and comfortable in ways the Toyota Tundra could only dream of. As a model, the Tundra has aged poorly over the years, showing noticeable resistance to the newer touchscreen devices that make modern life so pleasant when traveling in a pickup truck. While the old school charm might appeal to a small segment of truck drivers, we believe that the majority of people are going to come over to RAM's side once they get a peak at what's inside this one. Why should you buy a 1500 instead of a Tundra in 2020?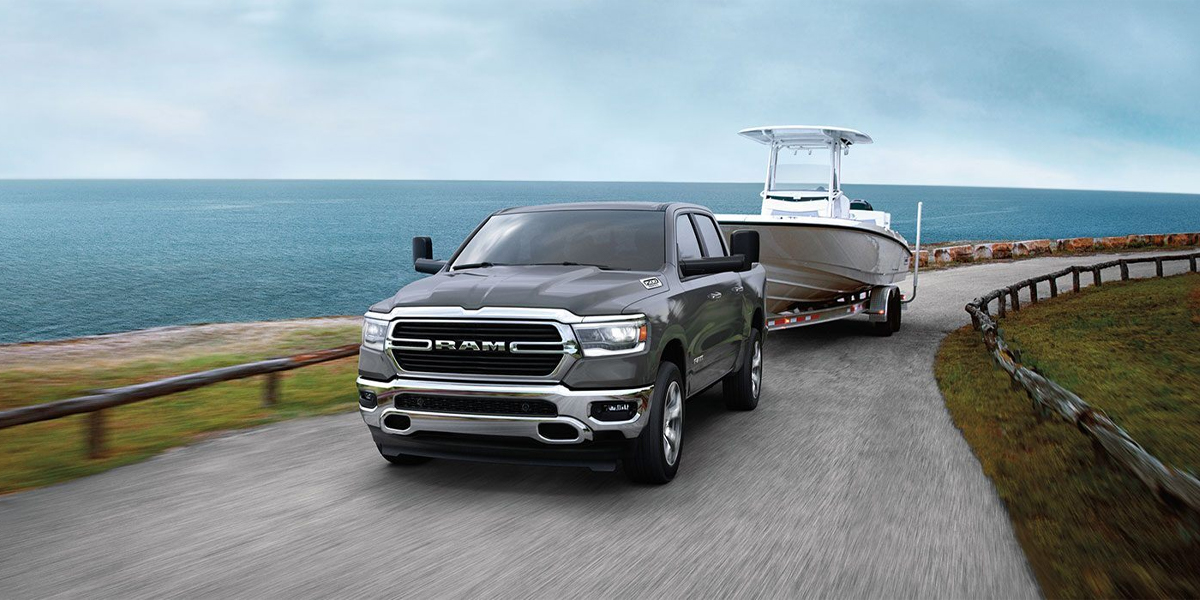 Interior – 2020 RAM 1500
The RAM's utility is always well-known thanks to its RamBox Cargo Management System. It's a sort of "interior" feature that sits on the outside of the truck. This year's RamBox gets full LED lighting for supreme visibility of all your gear at night. It's what inside those doors that matter most, though, especially when comparing the 1500 to the Tundra. The RAM's large touchscreen infotainment system, premium Harmon Kardon audio system, and reclining rear seats are just a few of the things that we could tell you about to bring you over to the 1500 for a drive.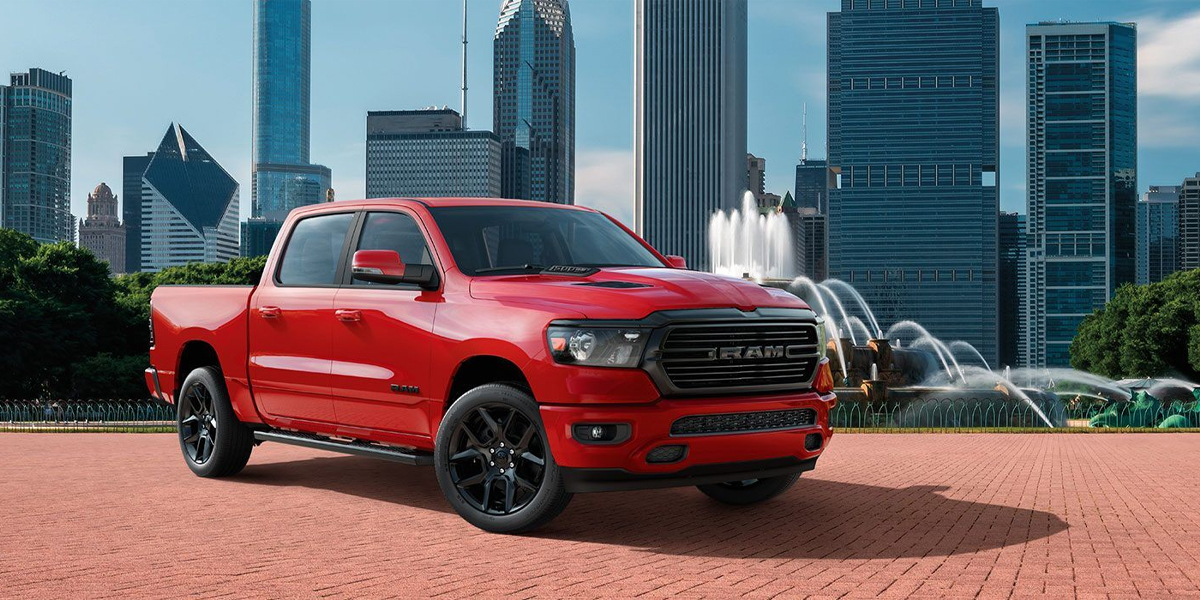 And there's more to love, too, including clever under-seat storage solutions that give you more places to stow your gear this year. Add in 45.1″ of cargo space behind the rear seats, and you've got an interior you won't want to refuse. The Tundra can't compete in this area, as it remains in the stone ages even in comparison to other old school-ish pickup trucks. It fails to keep up to date on technology and simply doesn't give you the refined spaciousness and well-thought out design of the superb 1500.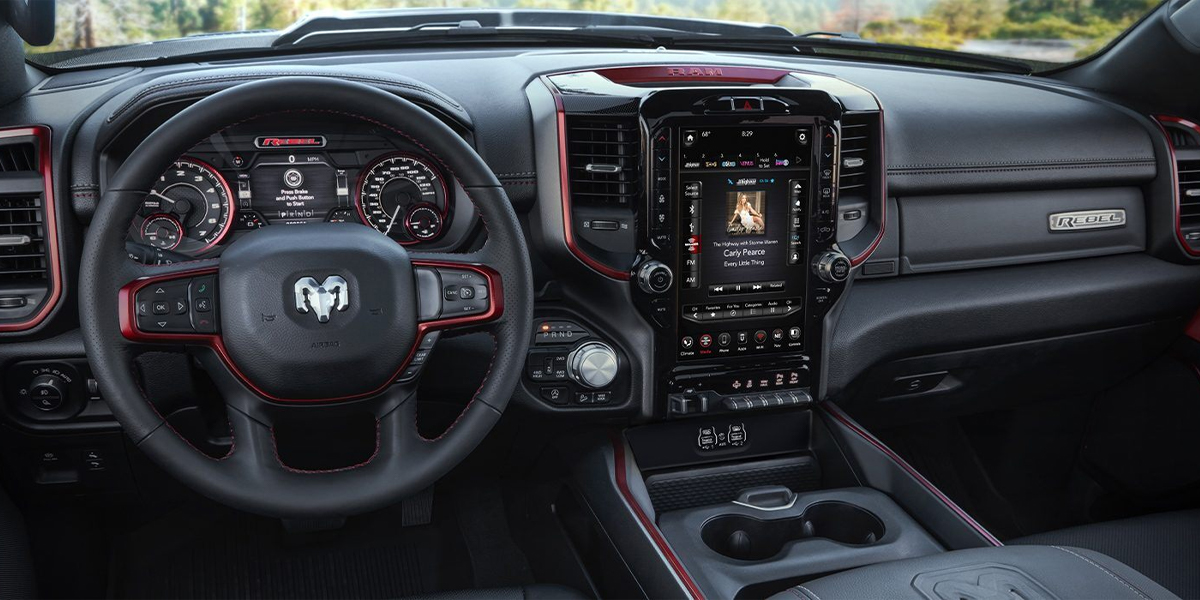 Fuel Economy – 1500 specs in Albuquerque
Fuel economy isn't something we usually emphasize here, as all trucks tend to be a little rougher on fuel than sedans or even SUVs. However, the Toyota Tundra's mileage specs are alarming enough to warrant a mention, especially when compared to the advanced technology on the RAM 1500's engines that make for a respectable and even impressive fuel economy. Your 2020 Toyota Tundra can get gas mileage as low as 13 MPG in city miles and 17-18 MPG in highway miles. When you combine those together, it's enough to make you think of bolting for the 1500 (or any other truck for that matter). As for the 2020 RAM 1500, it gets 19-20 MPH in city driving and then 24-26 MPG in highway miles.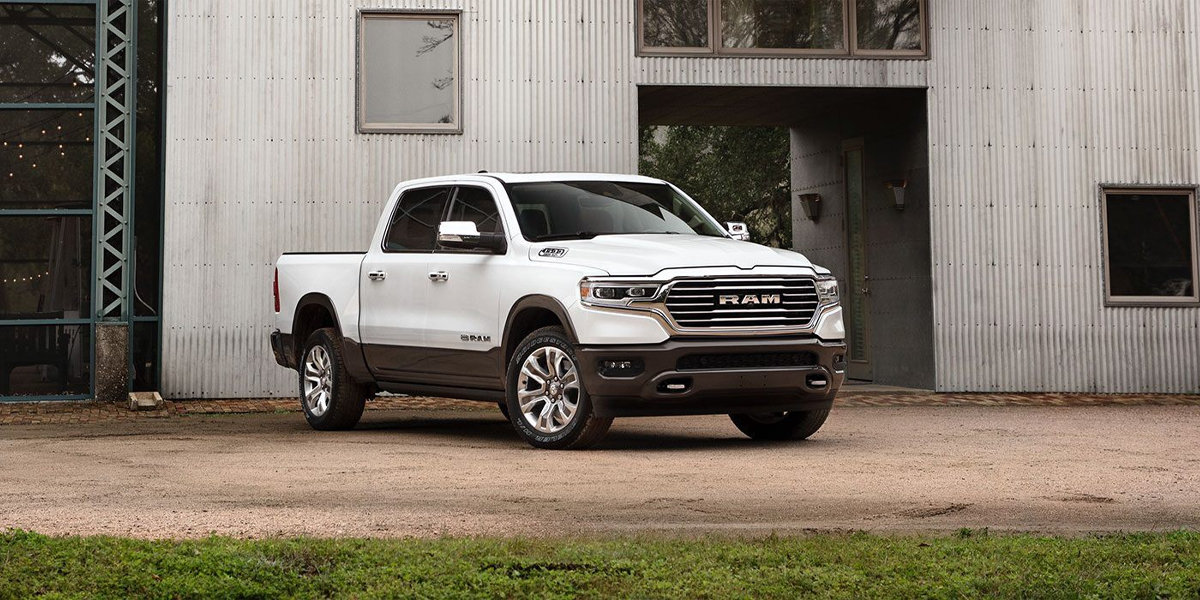 When you really look at that layout, you understand just how amazing the 1500's eTorque technology really is. This mild hybrid system doesn't just outpace the Tundra in gas mileage, though. It races past it on other equally important features, such as power. Thanks to the designers at RAM, you have a lot of savings on fuel to look forward to. We can't say the same for Tundra owners who are going to end up paying a lot more for their Tundra over the years just to keep it going.
Powertrain – RAM 1500 specs in Albuquerque NM
We don't recommend looking at "just" horsepower when comparing any two trucks. Efficiency counts, too. That's why we can be doubly sure when recommending the 2020 RAM 1500 over the Toyota Tundra's same model year. Your Tundra is capable of 381 horsepower, a nice feature, but it is outdone by the RAM 1500's 395 horsepower top powertrain. Not only that, but with the eTorque technology applied, the 1500's engine isn't just more powerful. It's substantially more fuel efficient, and that counts in a day and age where every penny really counts.
We believe you'll also find that thanks to technology like the active grille shutters on the RAM 1500's grille, you also get a significantly better driving performance out of your 1500. It's just smooth, with no vibration or noise in the cabin. When you're driving a 1500, you can really feel the pure pleasure of acceleration and the drive itself. The Tundra is not nearly so smooth, and you may notice noise in the cabin as well, as it doesn't employ the same noise cancelling technology that the 1500 serves up.
Contact Us Today – 2020 RAM 1500 dealer
The 2020 RAM 1500 doesn't just have a more luxurious cabin than the Tundra. It's also better on gas mileage and serves up more power this year. That nets you best-in-class features and a unique LED headlight technology called Adaptive lighting that really creates a smoother, more confident nighttime drive experience as well. There's just so much to love about this truck! We hope you'll forget all about the Tundra long enough to visit us here in Albuquerque NM for a fully guided test drive of the 2020 RAM 1500. We believe it's one of the best trucks of the year, if not the best. One thing is certain. It's better than the Tundra on almost every count, and it's well worth a bit of your time for a test drive. Give us a call today to schedule.