New Ram Las Cruces Area – 2021 Ram 3500 vs 2021 Chevrolet Silverado 3500 for Sale in Albuquerque NM l Las Cruces
Las Cruces Area – 2021 Ram 3500 vs 2021 Chevrolet Silverado 3500
View Inventory


The most rough and rugged Ram pickup truck is the 2021 Ram 3500, a culmination of years worth of hard work by the Ram brand. It puts together all the most advanced of Ram's designs into one single monster of a truck. The results this year are staggeringly evident when pitted against another of the world's most revered trucks: the 2021 Chevrolet Silverado 3500. When you see just how far the Ram 3500 has come, you realize how far the Silverado 3500 has to go. You can contact Melloy Ram if you have any questions about our review here.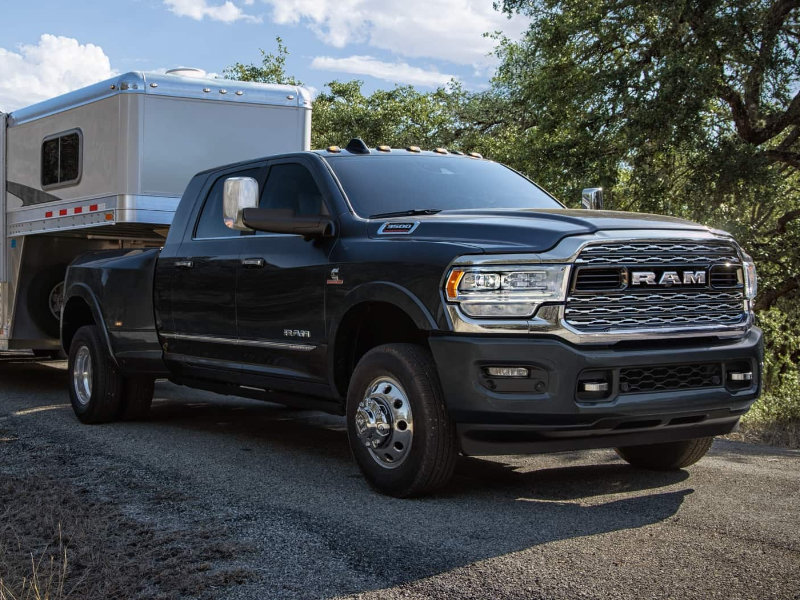 Performance – Ram Dealer serving Las Cruces NM
These are trucks, so potential buyers will want to look at performance foremost. The base trim of 2021 Ram 3500 vs 2021 Chevrolet Silverado 3500 will differ in that the Ram 3500 is higher horsepower and significantly higher torque. For example, the Tradesman's 360 horsepower and 429 lb-ft of torque is higher than the base Silverado 3500's 300 horsepower and 370 lb-ft of torque. It's crucial to have a base model that meets the needs of the most buyers, as the majority of people who buy a truck like this will want to get a good economical deal on the trim and then do add-ons if they need to. In this way, the Ram 3500's base model is by far the more powerful of the two. And if you need extra kick, torque goes all the way up to an astonishing 1,075 pounds (when properly equipped). Ram gives you options between V8s or turbo diesel or something more down to earth, so we believe most people will find the powertrain combinations on the Ram 3500 easier to choose from and more practical.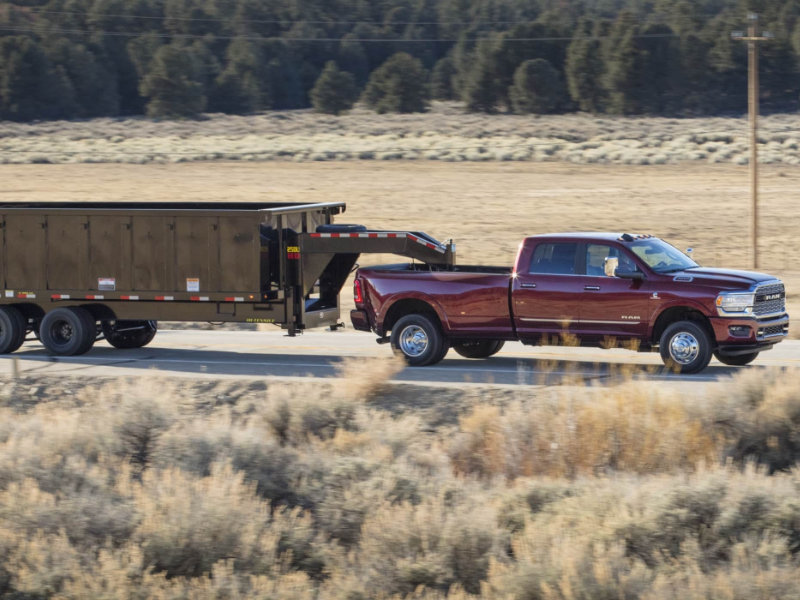 This one is an easy one. Ask anyone what they remember most about owning a modern Ram truck, and they'll tell you it's the interior that hits all the high notes. Not only does Ram give you outstanding interior comforts, such as real wood and aluminum accents, but they also give you premium technology. The 3500 was one of the first big, bold trucks that wasn't afraid to show off its touchscreen to the crowd. Every year, Ram works to make that 12-inch touchscreen better than the last, giving you optimum productivity tools that work. Chevy's still back in the 2015 era trying to cram in an 8-inch touchscreen. What works with Ram's design is that they place the touchscreen in a landmark design right into the dash so that it doesn't interfere with other components and modules. The interior is by far one of the biggest reasons to get the best price in Las Cruces on a new Ram 3500.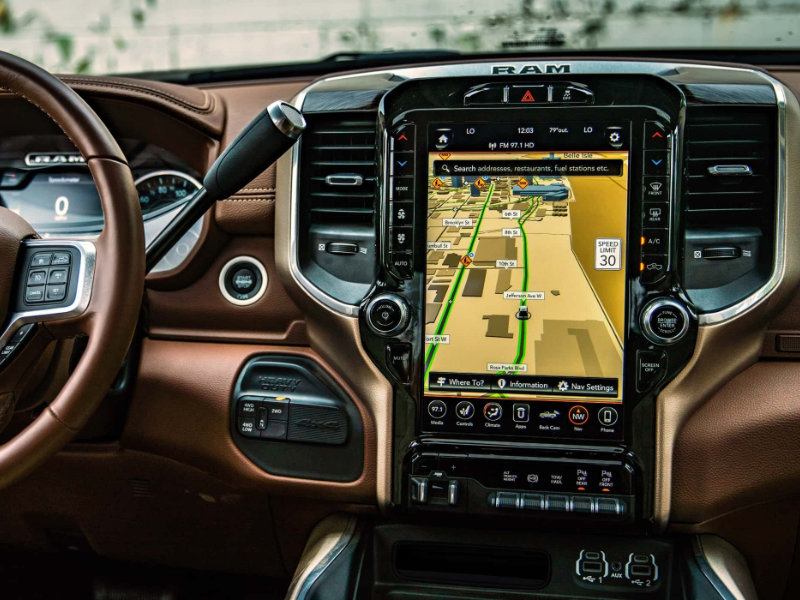 Safety – Ram 3500
The advanced high-strength steel motto of the Ram brand is one of the reasons it almost always comes out on top in safety. Thanks to built-in passive features like Electronic Stability Control and ABS and Driveline traction control (from the base model on), things are safe and secure from the first push-button start. Your base Silverado 3500 doesn't grab either of these things standard on the base model, so you might want to skip their base model altogether, even if you do make the mistake of buying a Silverado this year. The rest of the Ram 3500 lineup shores up all safety concerns with features like lane keeping, automatic emergency braking, ParkView Back-up Cameras, and more trailering apps than you can count during a long drive. Ram's technology capabilities really enhance its safety and camera views, while the Silverado 3500 lags behind with a smaller, less clear screen.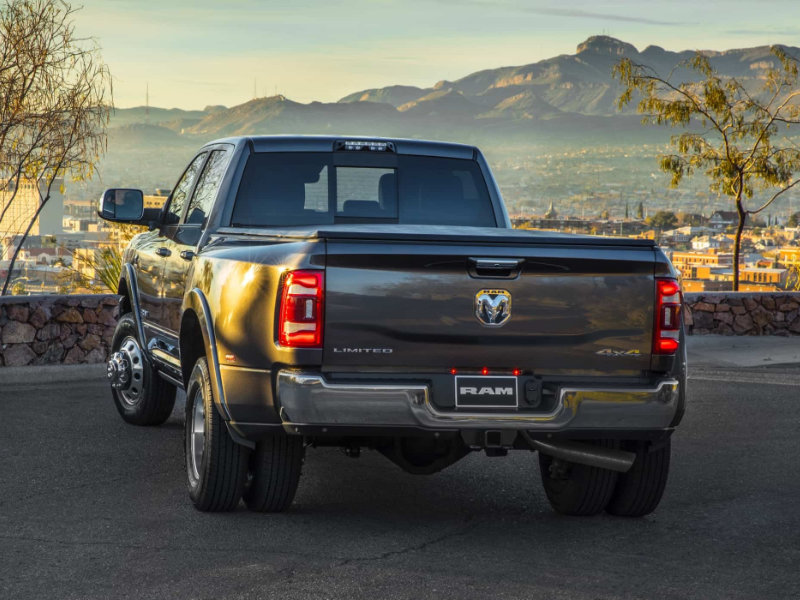 Winner – 2021 Ram 3500 dealer
The ready-to-work Ram 3500 is at your service in 2021. They've refined, redesigned, and perfected the Ram truck formula to perfection, creating a truck that's not just better than the Silverado 3500; we believe it can effectively dominate any truck in the industry. Business owners and even individuals who just love a strong, attractive truck will find themselves in unison with the Ram 3500's goals. It's great for boats, campers, and ATVs. Active human beings readily choose the Ram 3500 over the Silverado 3500.
Do you have more questions about the 2021 Ram 3500? We're here to answer them! Give us a call or write to us to find out more from Melloy Ram. Just like the Ram 3500, we'll work hard to serve you and get you the best price in Las Cruces. The dealership here serves both Las Cruces and all surrounding areas, so don't feel like we won't welcome you if you come from out of town. We'll just work even harder to give you a big Las Cruces welcome!