New FIAT 2019 FIAT 500e in Albuquerque NM for Sale in Albuquerque, NM
2019 FIAT 500e in Albuquerque NM
View Inventory


Vehicle Overview
The electrifying 2019 FIAT 500e is now in Albuquerque New Mexico at Melloy Fiat. We're here to celebrate that fact by giving you the rundown on everything that makes it so electrifying. This flashy, snazzy subcompact car sets the standard for fun subcompact cars with a truly inspiring design, over the top tech features, and solid mechanical philosophy that makes for a vehicle that's pure energy and fun to drive. This zero emission vehicle has limited availability, but there's a big reason we're hearing about it in Albuquerque New Mexico at Melloy Fiat. Its High-Voltage lithium-Ion battery is covered by an 8-Year Limited Warranty, and you can bet that environmentally conscious people want to get their hands on this one, as it has a range of 84 miles. There's more to just owning a 2019 FIAT 500e in Albuquerque than just a sense of responsibility, though. This is one fun car. Let's get to the good stuff!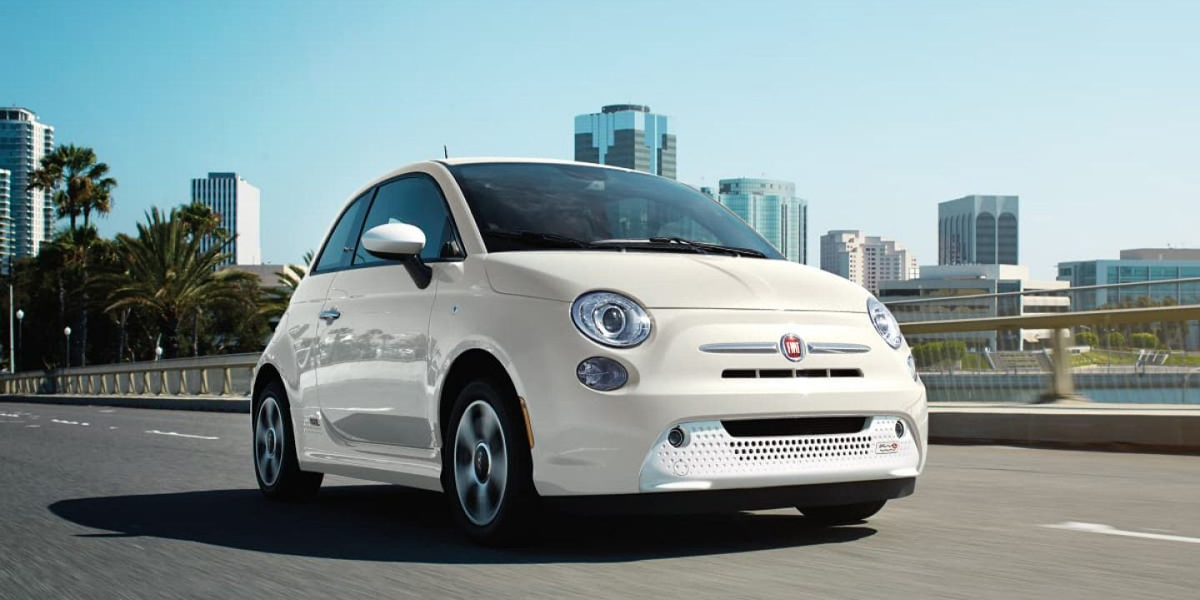 Exterior – 2019 FIAT 500e
15″ aluminum wheels are all the more impressive when you put them on a vehicle this compact. They truly shine and are power in motion, daring you to confront this aggressive subcompact on any day of the week. This one will stand out in Albuquerque New Mexico for more than just the beautiful wheel choices, though. Body-Color Fascias, bold, aggressive styling and shape, Bi-Function Halogen Projector Headlamps, and Gloss Black Finish Exterior Door Appliques all combine together to give you the modern 2019 FIAT 500e in Albuquerque. If the interior was near perfect, the exterior is everything you expect a zero emission, socially conscious subcompact car to be. It's smart. It's stylish. And its size gives it agility other cars can only aspire to. This one moves.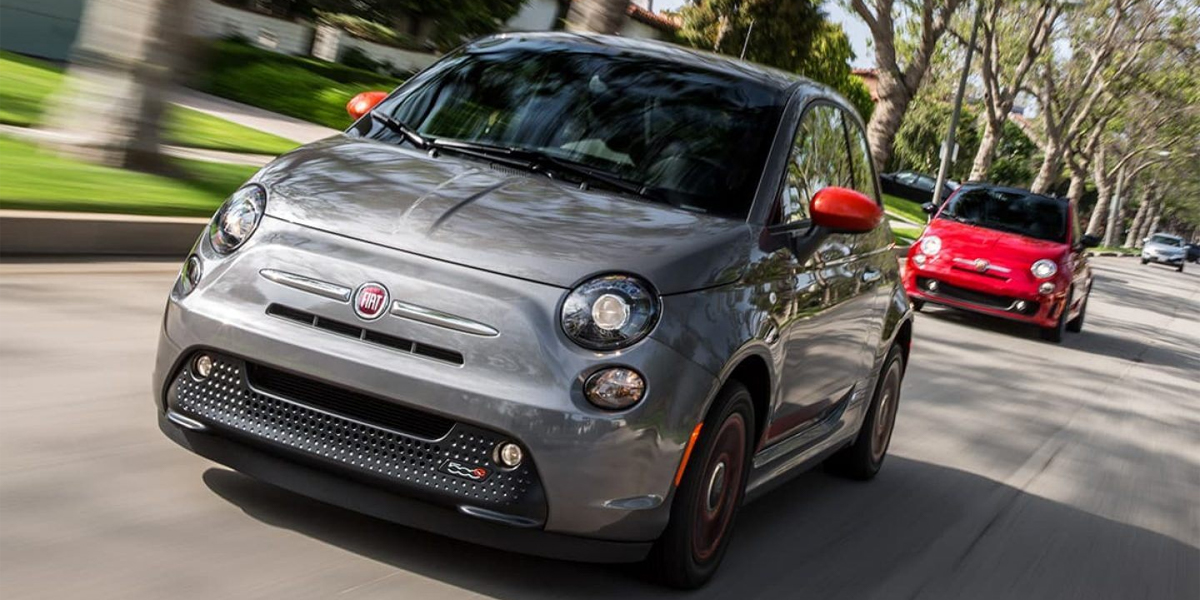 Interior – 2019 FIAT 500e in Albuquerque NM
A subcompact vehicle like the 2019 500e has to really maximize its interior cargo and passenger space. It also has to offer a near perfect interior (at least according to our standards here at Melloy Fiat). We propose that the 2019 FIAT 500e is truly near perfect, with heated front seats, driver seat memory, leatherette bucket seats, and Rear 50 / 50 Split Fold-Down Seat for cargo space configuration when you need it. There's a 12-Volt auxiliary power outlet located in the center console and a handy Auto Temp Control Air Conditioning with Micron Filter. Chrome interior door handles make for a sophisticated shine on the interior of the 2019 FIAT 500e, while a 5.0-Inch Touchscreen Display takes care of all of your Bluetooth and entertainment needs. We could go on, but for the sake of brevity we'll just say that the 2019 FIAT 500e in Albuquerque is what we would consider the perfect subcompact car interior.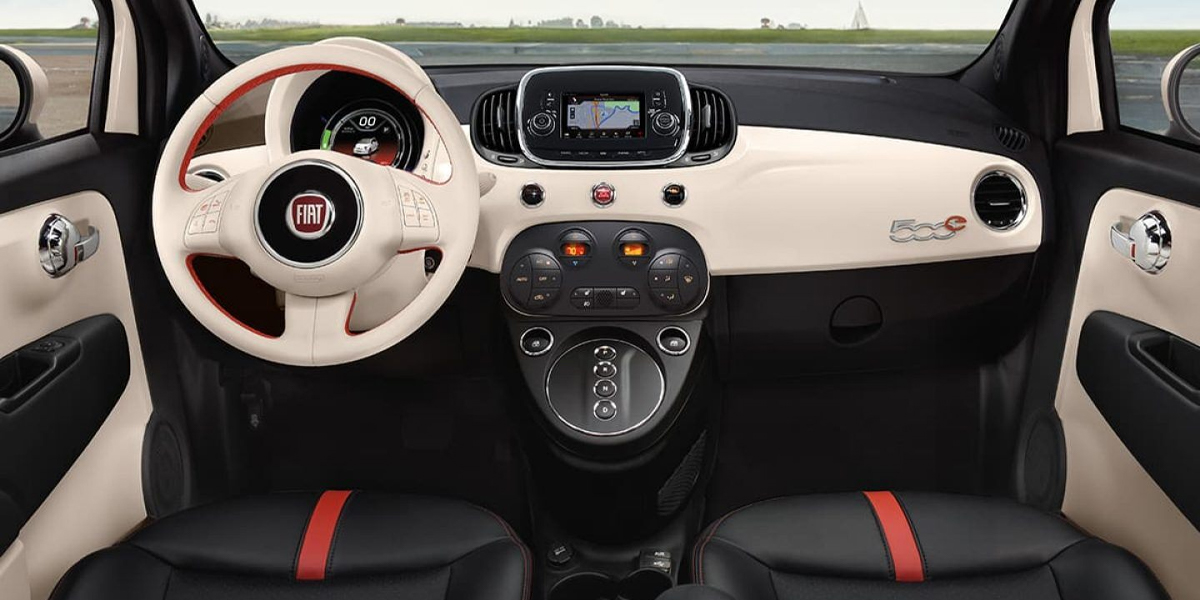 Mechanical – 500e specs in Albuquerque
Your 500-Amp Maintenance Free Battery and battery pack are standard, with Push Button Shifter and single speed transmission at your disposal. Some people wondered if the 500e would travel heavy or light, if it would have a firm grip on the roads ahead. We're pleased to announce that this zero emission vehicle is light as a feather to drive and maneuver, but it never for a moment takes its grip off the road. It's firmly planted where it belongs: conquering the road ahead of it.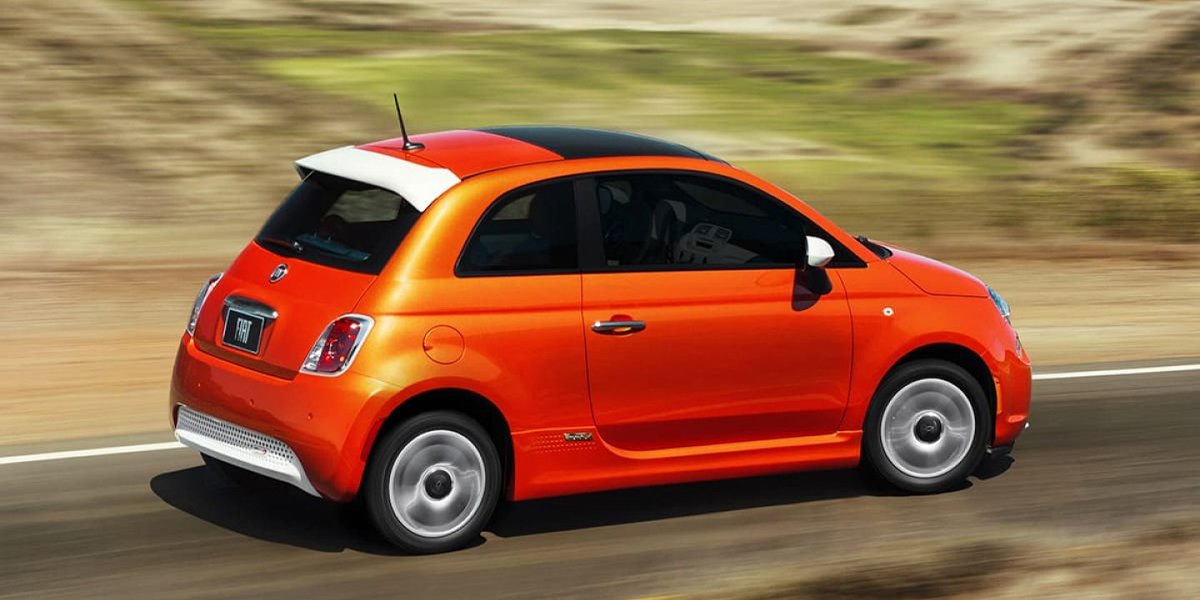 Powertrain – FIAT 500e specs in Albuquerque NM
Your engine is a 83 kW Electric Motor. You get an astounding 111 horsepower from this powertrain configuration (works with a battery), and that's one thing that we're still thanking FIAT for. How exactly do you get a zero emission vehicle to kick out 111 horses? While we can't explain the science behind it, we're eternally grateful to FIAT for figuring this one out so that we can finally have some kick to our subcompact electric cars. Many people say that this one is less noisy and accelerates better than the gas-powered 500, so that's a real accomplishment on the part of the folks working at FIAT.
Safety – 2019 FIAT 500e dealer
Automakers have a responsibility to make sure that people who purchase subcompact vehicles are just as safe and sound as those who purchase larger models. A pedestrian-detection system is a nice touch, making sure that if you ever don't notice a pedestrian, your car can alert you so that everyone comes out safe. Advanced Multistage Front Airbags, Driver Inflatable Knee-Bolster Airbag, and front passenger seat belt alert are just three basic safety features you get standard on the 500e. Hill Start Assist, Speed Control, and Electronic Stability Control are also thrown into the mix to keep you safe while you're cruising in your 500e. We don't have time to go through every safety feature, but we were very pleased with the way that FIAT keeps its 500e customers safe.
If you love subcompact cars that are zero emission, and you believe strongly in making our environment a little nicer, you don't have to sacrifice your style or power anymore. The 2019 500e is going to answer all of your prayers and give you a subcompact electric car that's good for 111 horsepower, 84 miles on a single charge, and still looks as spiffy as the day FIAT designed it (and always will). This is a fun, playful, and seriously powerful subcompact that should be on your list of subcompacts to look at this year if that's what your thing is. Call today for a test drive!