New FIAT 2019 FIAT 500X in Albuquerque NM for Sale in Albuquerque, NM
2019 FIAT 500X in Albuquerque NM
View Inventory


Vehicle Overview
One of the more stylish SUVs that you can buy, this crossover SUV has become a popular choice among consumers for a variety of reasons. The 2019 FIAT 500X can be bought at your local dealership, and if you were to compare it to another vehicle, you might say that this one has many resemblances to the 2019 Jeep Renegade. It looks cheeky, and at the same time, it offers you a promising engine full of robust power. To learn more, visit our FIAT dealership in Albuquerque New Mexico.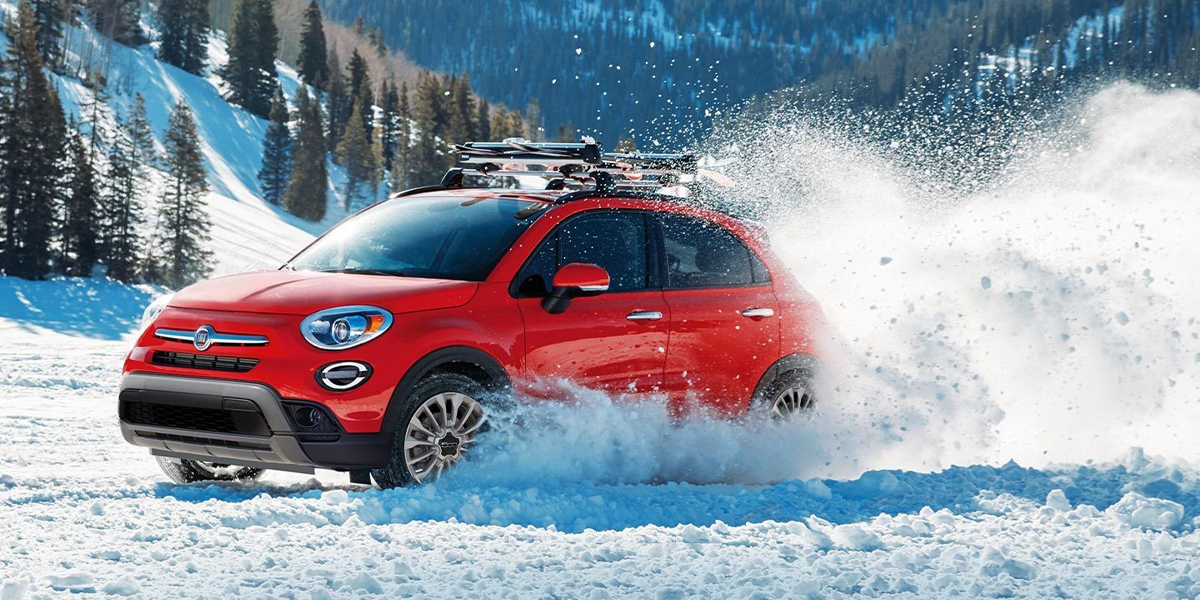 Exterior – 2019 FIAT 500X
In the new 2019 model, you will see some revisions that you never had before. For example, you get a revised grille and new headlights that look great with the design of this vehicle. In addition, the automakers at FIAT switched up the wheel style as a way of keeping it looking fresh and new. Throughout this car, you feel like it has a beautiful retro charm. The 2019 FIAT 500X in Albuquerque can be bought at our FIAT dealership where we are proud to sell this model to customers. We love working with you and helping to give you more reasons for buying it. The round headlights sit on the front end, but in the back, you have big and round taillights that make it easier for people to see you.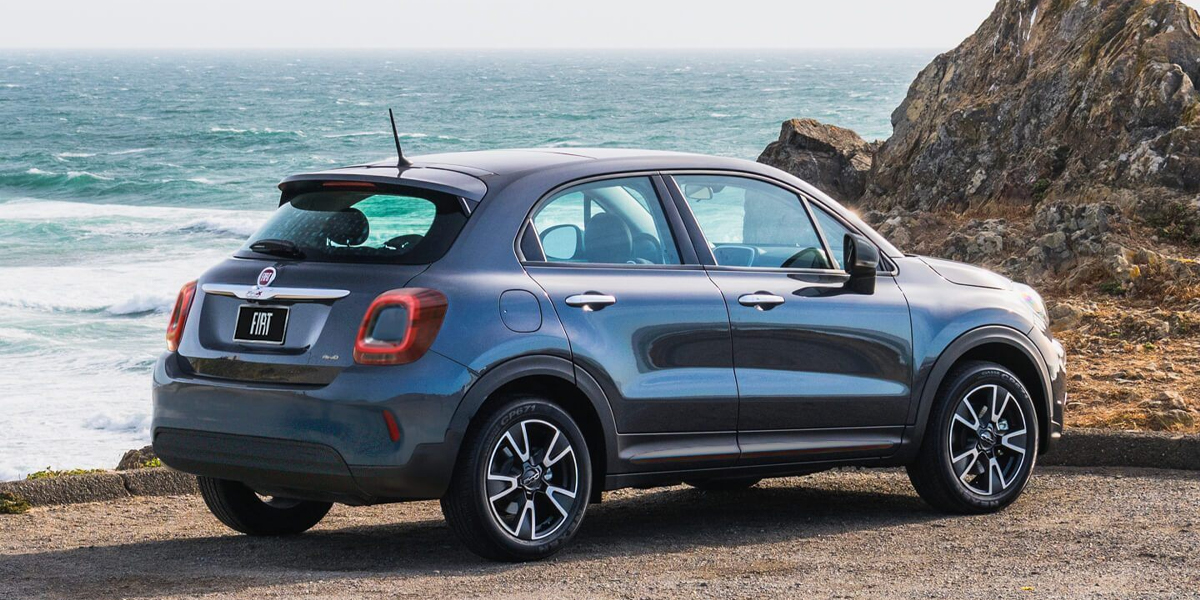 Interior – 2019 FIAT 500X in Albuquerque NM
What does it look like in terms of the interior? You have a couple of things about the interior that help the 2019 FIAT 500X in Albuquerque to stand out from the pack. First, you might say that this car has many resemblances to the Italian mini-cars that you had from back in the 1950s. Even by the compact SUV standards, this car doesn't leave a big footprint, and you get a reasonable level of space with this vehicle. With this car, you will also receive an imaginative design with it and top-quality materials as well. In the front seats, you have bucket seats that were covered in leather or cloth upholstery depending on what you want. Let's say that you were to hop into the back of this car. You will receive a generous 35 inches of legroom.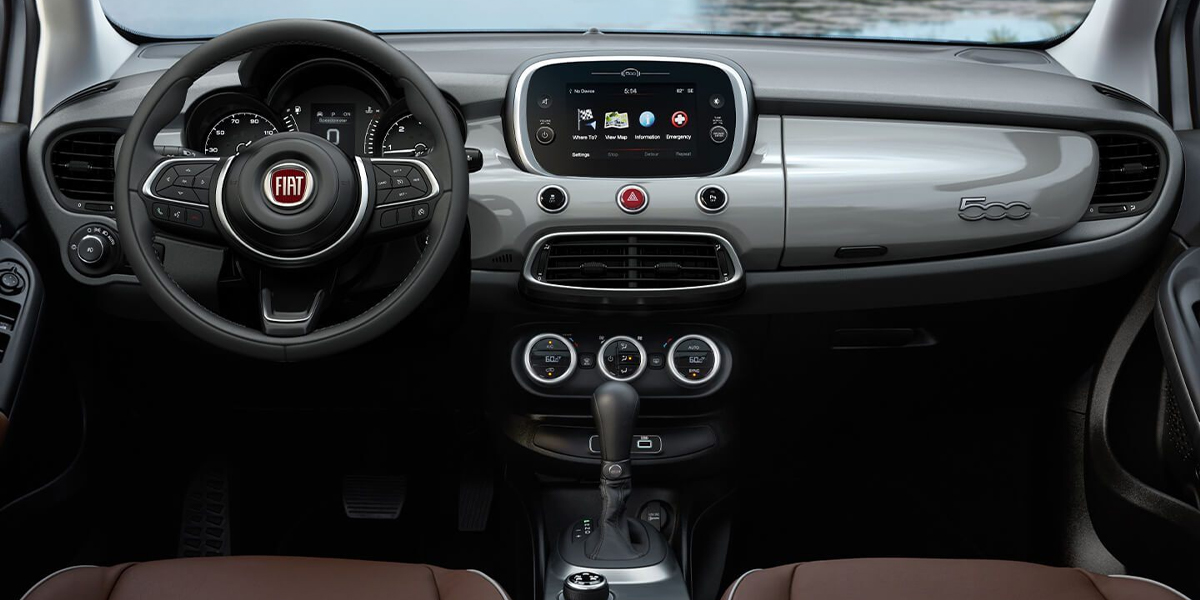 Mechanical – 500X specs in Albuquerque
You can buy the 2019 FIAT 500X in three different trim levels. The level of customization only helps to make it even better. This is better than most of the small crossover SUVs. What are some of the great technological features that you can expect with this one? First, you have compatibility with Android Auto and Apple CarPlay. You will also receive a 7.0-inch touchscreen and air conditioning. If you'd like to learn more about the 2019 FIAT 500X, you can visit our FIAT dealership, and we will work with you to help you get the most from it. You also get a good infotainment package with this car. We're in Albuquerque New Mexico, and we're selling these cars so that you can take home the dream car that you always wanted.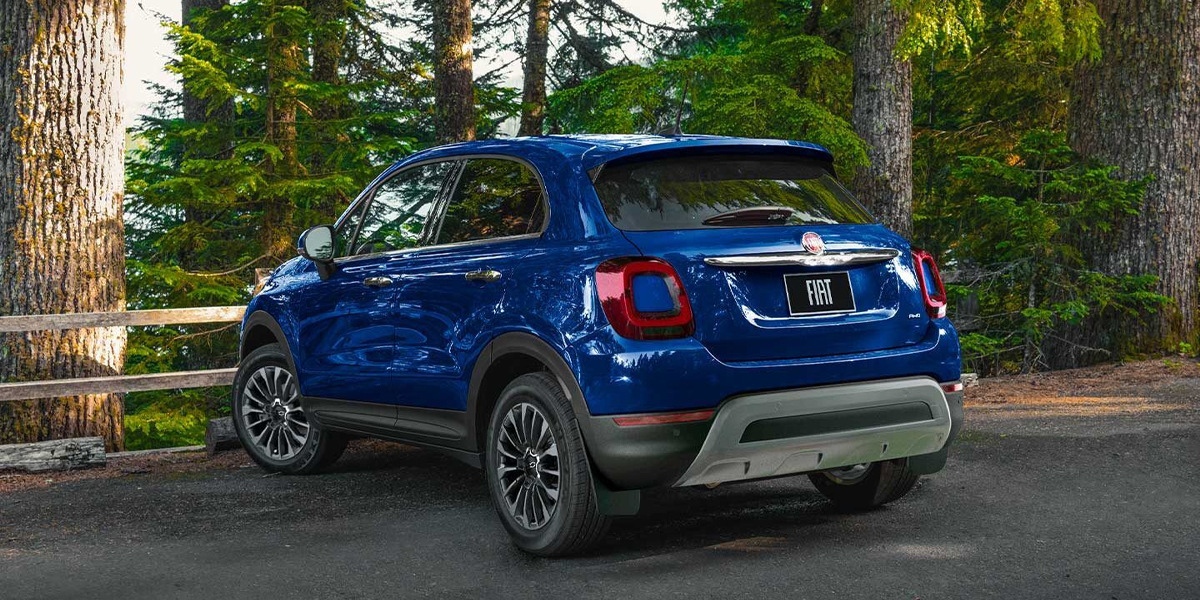 Powertrain – FIAT 500X specs in Albuquerque NM
In terms of engine performance, you have one of the best around. This provides you with a completely different experience in comparison to some of the others. Based on crossover SUV standards, this car handles well on the winding roads, and it comes equipped with all-wheel drive as a way of preparing you for those slippery roads. Pop the hood, and you will see an attractive engine underneath it all. You get a 1.3-liter turbo-4 engine, and it produces up to 177 horsepower. With the nine-speed automatic engine, your 2019 FIAT 500X in Albuquerque will shuttle power over into all four of the wheels.
Safety – 2019 FIAT 500X dealer
What do you get in terms of safety features? As a family vehicle, this is important because you want a car that will hand you the highest level of safety on the road. With this car, you will receive seven airbags that deploy underneath the steering wheel. If you want to upgrade to the Advanced Driver Assistance Group, it will hand you some of the best safety features like blindspot monitoring, pedestrian detection, active lane control, rear-cross traffic alerts and rain-sensing windshield wipers. The technology of this car looks great, and it performs exceptionally well. This is a great vehicle because it gets the job done right in all the ways that matter the most. If you're interested in learning more, you should visit our FIAT dealership. We would love the opportunity to work with you.
In Albuquerque New Mexico, we have worked with our customers in hopes of helping them to bring home a new vehicle. We want you to have your dream car at a price that you can afford. What you receive through buying this vehicle is a great car that focuses on all the essentials needed. You will have an awesome vehicle built for the American highways. Not to mention, it gives you bragging rights over your friends when you tell them about the type of car that you have just bought. For a long time, these are cars that have been known for their immaculate design qualities and solid dependability. When you go to buy a FIAT, this Italian automaker has a 120-year history in the auto market, which only shows the type of quality that you will be buying into if you were to decide to sign up for this type of car.