New Dodge Santa Fe Area 2023 Dodge Hornet for Sale in Albuquerque NM l Las Cruces
Santa Fe Area 2023 Dodge Hornet

View Inventory
The base model for the first Dodge Hornet is the GT. For those buying the 2023 Dodge Hornet, you'll be a part of Dodge's rich history in the auto industry. It's very rare that Dodge releases a new model. When they do, they've thought and re-thought everything, conceived, tested, and planned. The result is a model as near-perfect as it can be for its class. The 2023 Dodge Hornet near Santa Fe is a compact SUV, a bit of a surprise from a brand that usually makes muscle vehicles. However, there are clear traces of the muscle car heritage in the larger than usual front-end and grille of the Hornet. For the rest of the model, it's made for families who want a little more power in their life.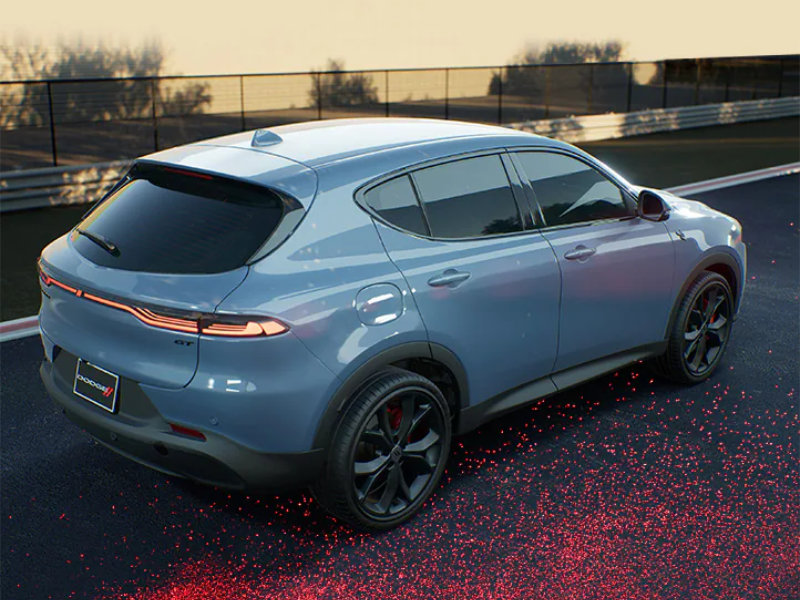 Exterior – Dodge Dealer serving Santa Fe NM
We've already seen pictures of the model at Melloy Dodge, and it's something that's going to really inspire people. The front-end is very much modeled after muscle cars, but about mid-model it becomes your traditional SUV, just with more angled windows. The rear of the model can be customized to your personal sense of style. Some folks will walk models with spoilers, while others want to keep it sophisticated. The Hornet is capable of pulling off both looks with ease. There's a Track Pack available with the new Hornet that adds dual exhaust tips and Brembo brake calipers to your model. It's an exciting look for a model that very proudly wears the Dodge badging it carries. We've already seen what the model looks like with red Brembo brake calipers, and it enhances the appearance of the Hornet. You can tell what brand makes this one.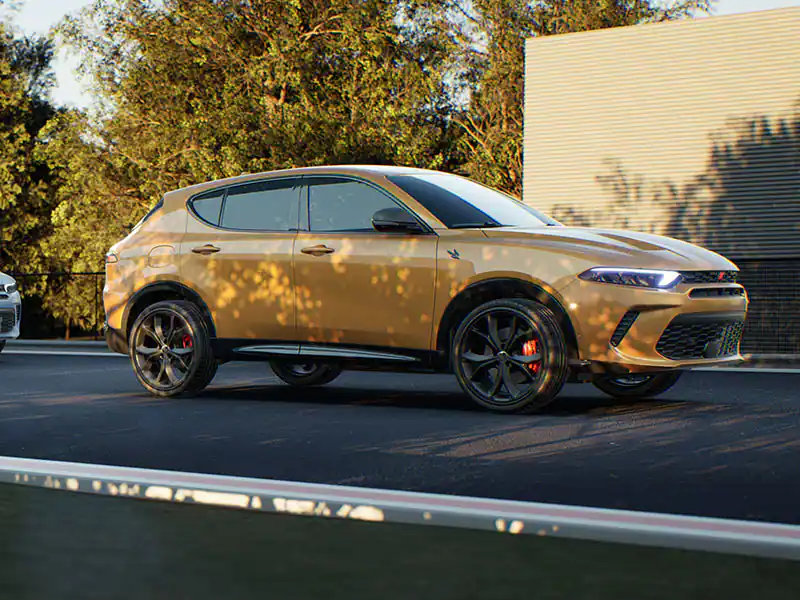 The biggest news for the 2023 Dodge Hornet near Santa Fe is that it's going to offer an all-red leather interior. This won't be the standard upholstery, but it's clear that Dodge plans something really special for the Hornet's first interior design. They also go all out with dual front screens. The 10.25-inch touchscreen infotainment system and the 12.3-inch instrument panel signal a boldness on technology that's only fitting for a model so modern. It's serving Santa Fe New Mexico with an interior that families can be excited to travel in. The interior doesn't just get exciting upholstery. There are also available Alcantara sport seats to give you a high-performance edge in a normally family-centric SUV. Your family is going to love the amazing feel of these seats and how comfortable they make travel. Dodge knows how to elevate the experience of the Hornet in just the right way. People are going to love this interior.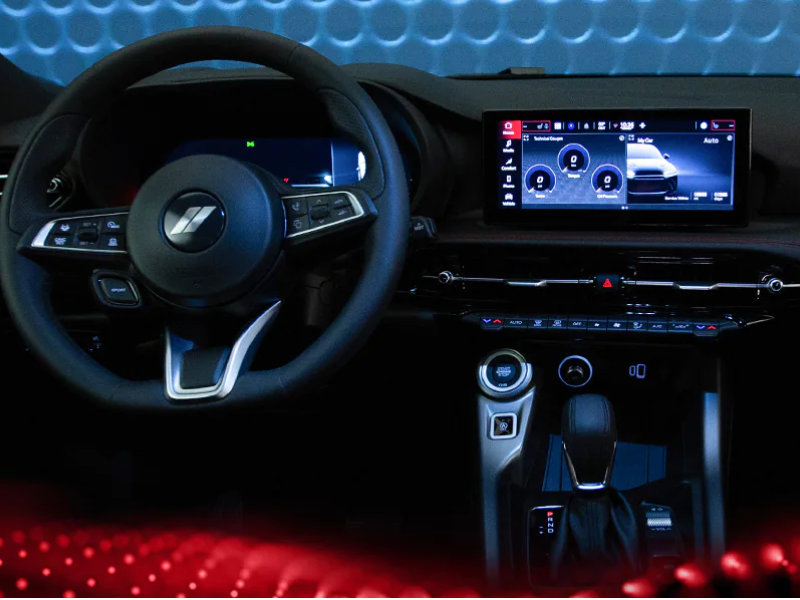 Dodge Hornet Mechanical specs
The Dodge Hornet's first transmission is expected to be a nine-speed automatic. It'll be combined with a turbocharged engine and tempered with Brembo brakes for excellent stopping power. In addition to this, expect traction enhancing features to be a part of the design, too. There will be more announcements on the Hornet's mechanical features soon.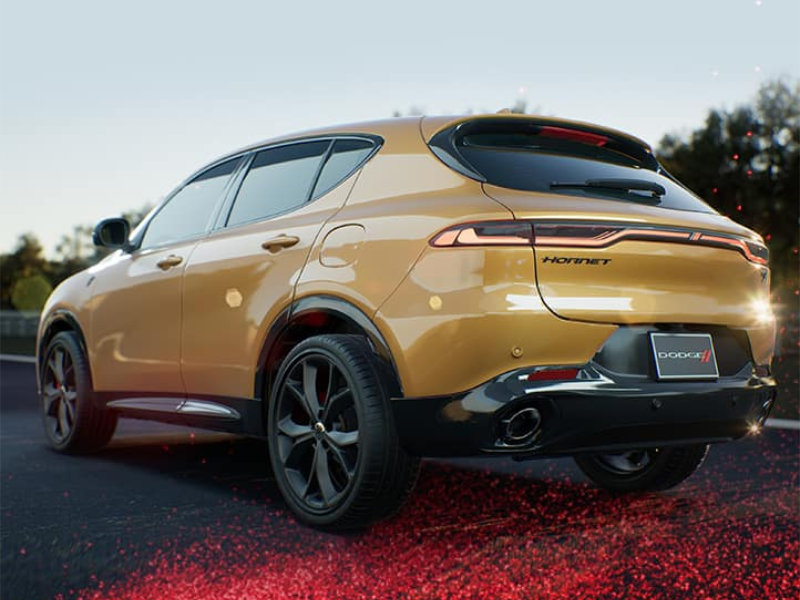 Powertrain – Dodge Dealership near Santa Fe NM
The 2.0L turbocharged engine that powers the Hornet is serving Santa Fe New Mexico drivers with up to 285 horsepower and 295 lb-ft of torque. It's obvious that Dodge really enjoyed giving customers access to so much torque on a smaller model. It really provides a boost to performance.
Safety – 2023 Dodge Hornet dealer
Dodge's driver-assist platform for the Hornet promises to be one of the most impressive in the class. The model boasts a high-strength steel build with intelligent features like lane keeping and blind spot monitoring to defend your SUV from any threats on the road. Dodge is also serving Santa Fe New Mexico with excellent and varied camera views on your Hornet interior. This allows you to monitor what's around your model so that you don't back up into or drive into something that you didn't see because of blind spots. Thanks to this being a smaller SUV, there is a lot less window real estate, and that is actually a good thing. With less distance to see out each window, you'll always have high visibility from the cabin.
If you have questions about the 2023 Dodge Hornet near Santa Fe, please contact Melloy Dodge. We've got even more details about this new model to share with you.