New Dodge Shop Online 2020 Dodge Journey to El Paso TX for Sale in Albuquerque, NM
Shop Online 2020 Dodge Journey to El Paso TX
View Inventory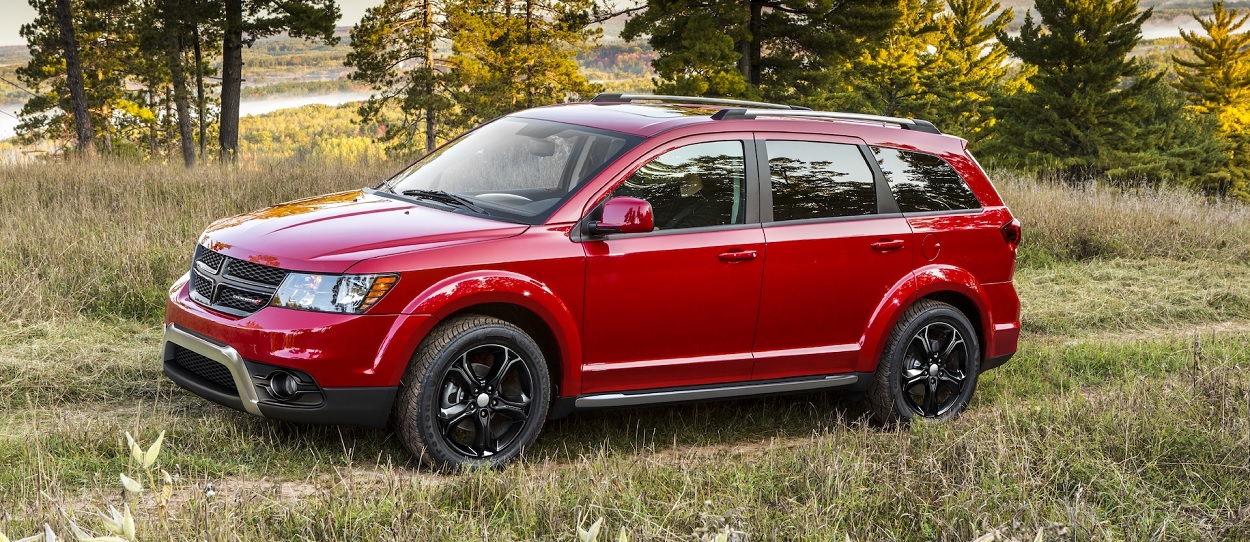 Vehicle Overview
The sculpted, highly sophisticated 2020 Dodge Journey is finally here, and we're celebrating the event here at Melloy Dodge online by offering America's lowest price on a new Dodge. The Journey has had quite a journey itself over the years, evolving humbly into the stylish machine it is today. Allow us to introduce you to the Journey's newest evolution via a full rundown of our Journey stock, instant quotes, and a financing app you can submit online to get started on your journey to owning a 2020 Journey.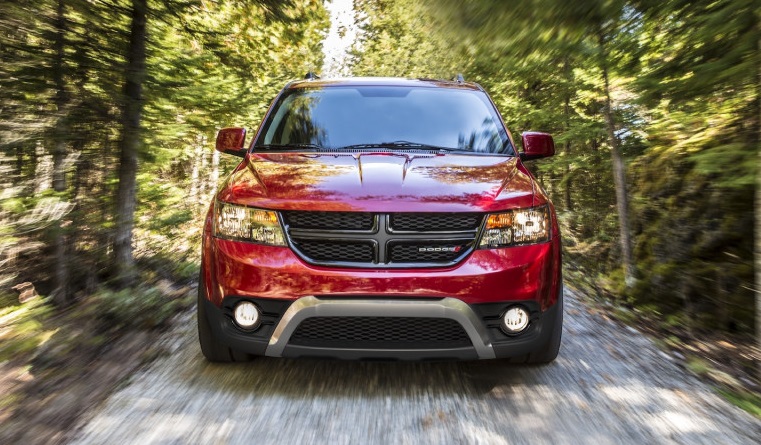 Exterior – 2020 Dodge Journey
The blacked out crosshair grille is but the beginning of a front end look that dazzles. Your available black headlamp bezels shout out "class" as you move backward from the grille, and by the time you get to the sculpted fender flares, you've already made up your mind. The new Journey has to go home with you this year (hopefully from Melloy Dodge online). The shades of your Journey are so bright they might have to wear shades themselves. You'll get colors like Vice White, Blood orange clear-coat, and Billit clear-coat (a silvery delight). It's a look that wins you over from the start. And online sales to El Paso and Las Cruces are at their all time low right now, so it's the perfect time to grab this stylish Journey.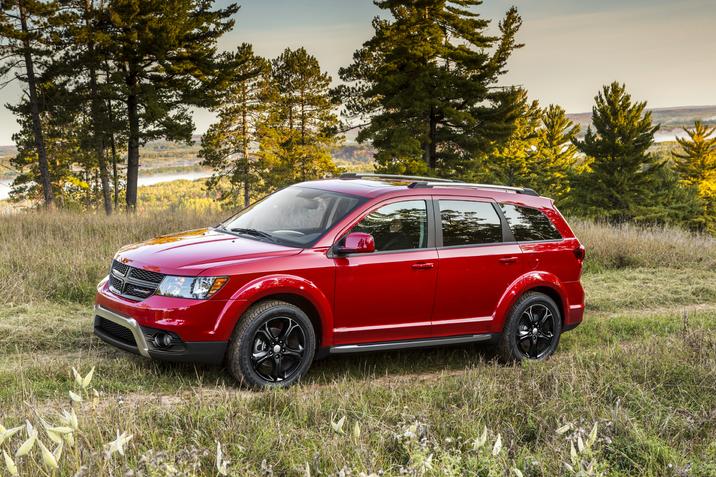 Interior – 2020 Dodge Journey near El Paso TX
Dodge's design of the Journey this year was particularly good to the second row. With 60/40 split folding seatbacks and Tilt 'N Slide technology, you have a second row that stands on its own and gives easy access to an unusually spacious and cozy third row. Dodge is really proud of the second and third row this year, with a stadium seating design that makes for the perfect family transportation vehicle.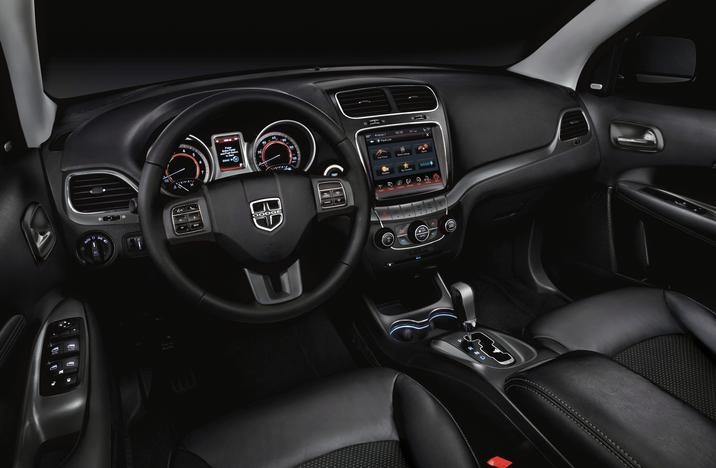 Mechanical/Safety – Journey specs near El Paso
Imaging being able to drive 500 miles on a single tank of gas. That's the kind of edgy performance you get with the brand new Journey. Your 2.4L 16-valve 4-cylinder engine is ready to roll out even before you are. This thing is durable and built to perform. Its 173 horsepower, 166 lb-ft of torque engine is coupled with a 4-speed automatic transmission and drives like a dream. It's a major value that your whole family will appreciate, especially when you're out there taking on hills and trying to make it to the big game – or concert – in time. Keep in mind that this year's Journey is an all front-wheel drive affair, but Dodge has supplemented many driver-assist features to give you an all-wheel drive type performance on every trim.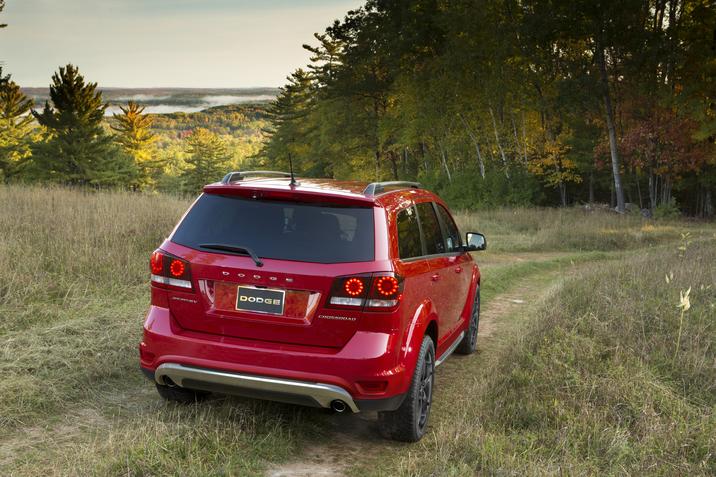 Safety features are very impressive on the new Journey as well. A dual-phase steel frame is implemented in many areas that might be vulnerable to an impact. It strengthens the frame and protects your family. An advanced 7 airbag system is also present, and they've incorporated crumple zones throughout the frame to draw energy away from any impact. That's just the start, though. You're also going to appreciate the Journey's advanced braking platform. There's Brake Assist and Electronic Brakeforce Distribution for supreme responsiveness. The Journey is never going to let you down on safety. We invite you to contact us if you have any questions at all about the Journey's new safety system. It also gives you plenty of driver-assist features we'd love to talk to you about – including lane keeping systems – but we'll save that for our test drive (we hope at least).
Key Features
The exterior of the 2020 Dodge Journey to El Paso plays a much bigger part in its value than other vehicles. To put it simply and sweetly, this is one attractive vehicle. We'll go over its more dashing characteristics in our exterior review of the 2020 Dodge Journey to El Paso, but trust us when we say this is one sweet SUV. It seats 7 people, and each one of them are going to be proud as a peacock to be seen in this one. This year's "Ring of Fire" LED taillamps are a testament to just how much thought Dodge puts into making the Journey aesthetically pleasing.
Contact Us Online
America's Lowest Price on a new Dodge are right here when you use our online sales to El Paso and Las Cruces! We hope that your entire family will appreciate everything the Journey has to offer you. Without a moment's hesitation, we recommend this vehicle to anyone who has a few more family members who deserve a comfortable seat. Don't pack your family into a cramped space! Give them the full experience with the beautiful and spacious new Dodge Journey. And thanks to clever storage and cargo solutions, you'll always have room to bring all your favorite things along with you. Call today to learn more about financing or grab a quick quote on your favorite trim and configuration.