New Dodge Test Drive 2019 Dodge Challenger SRT Hellcat in Albuquerque NM for Sale in Albuquerque, NM
Test Drive 2019 Dodge Challenger SRT Hellcat in Albuquerque NM
View Inventory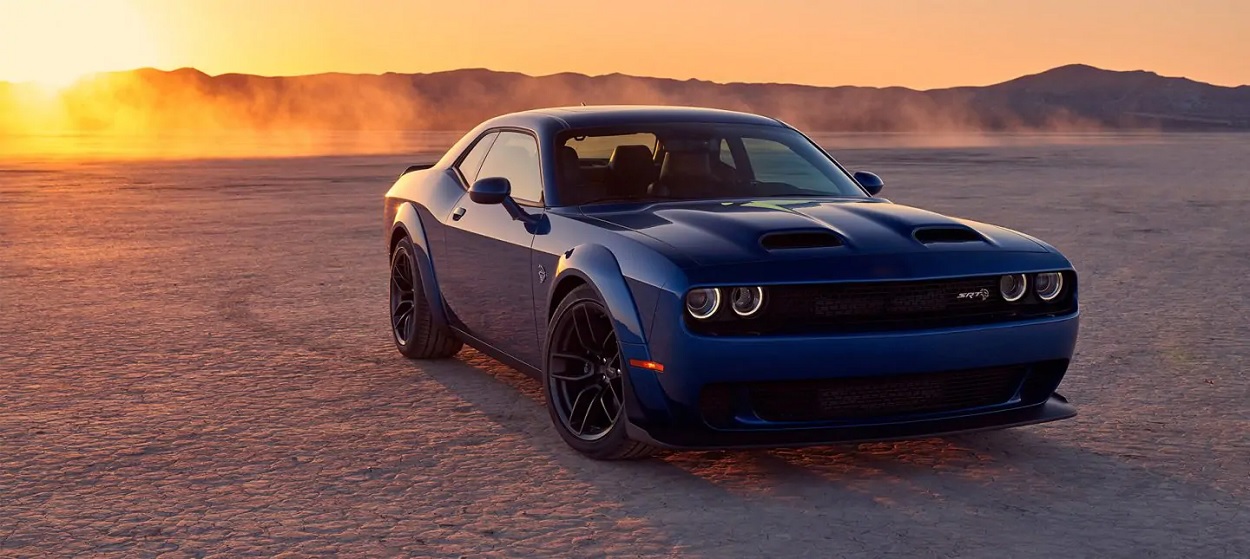 Vehicle Overview
The battle of the muscle cars wages on in modern-day society, and the year 2019 is no different. This particular field is littered with top-tier contenders, and the Dodge Challenger SRT Hellcat is no exception to the rule. The 2019 Dodge Challenger SRT Hellcat is a beast of a vehicle thanks to its superior aerodynamics and high-output engine components. More muscle equals more overall mass as this muscle car delivers an exhilarating driving experience that's like nonother. Serious-minded car enthusiasts can take a test drive of the 2019 Dodge Challenger SRT Hellcat at Melloy Dodge in Albuquerque New Mexico. Let's see what this amazing machine has to offer.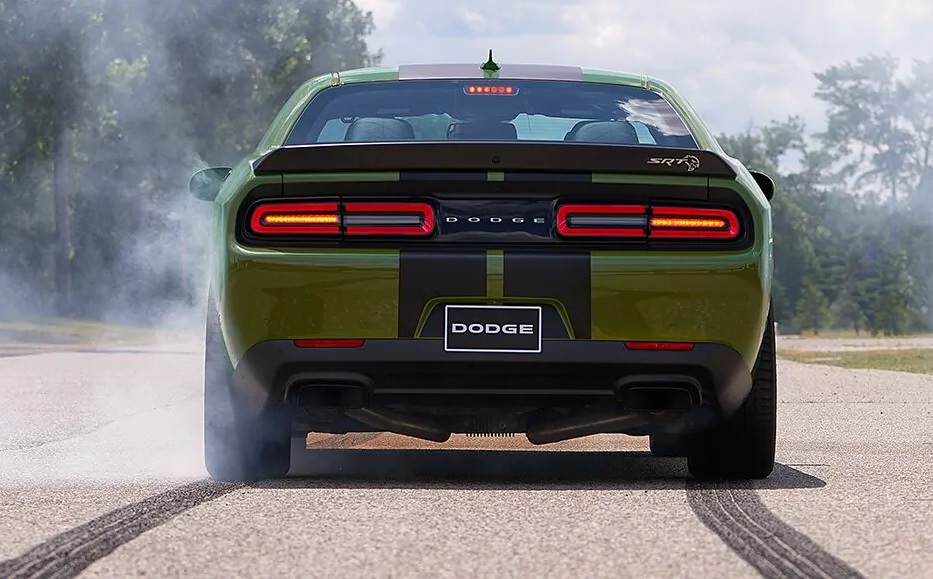 Exterior – 2019 Dodge Challenger SRT Hellcat
The Dodge Challenger SRT Hellcat has a vintage exterior that pays respect to the brand's iconic racing heritage. This two-door machine is well-sculpted to perfection with its finely crafted contours. The contours do a great job of straddling the long body lines that flow from front to rear. For a more intimidating look, this car comes equipped with a double hood scoop that appears as two flaring nostrils. The entire front fascia is a work-of-art thanks to its horizontal shape and square-mesh underlayment. To enhance the look even more, the Hellcat sports two sets of round LEDs. To the rear, this car hosts a horizontal bar for the taillights. These contrasting components shows off a unique appearance. Not to forget, but Dodge offers this machine in a standard Hellcat trim and a Hellcat Redeye trim. Consumers will love that there's an abundance of exterior colors, such as maximum steel, pitch black, destroyer gray, red, F8 green, go mango and many others. Dodge also offers a Widebody Package as well as a variety of exterior stripes.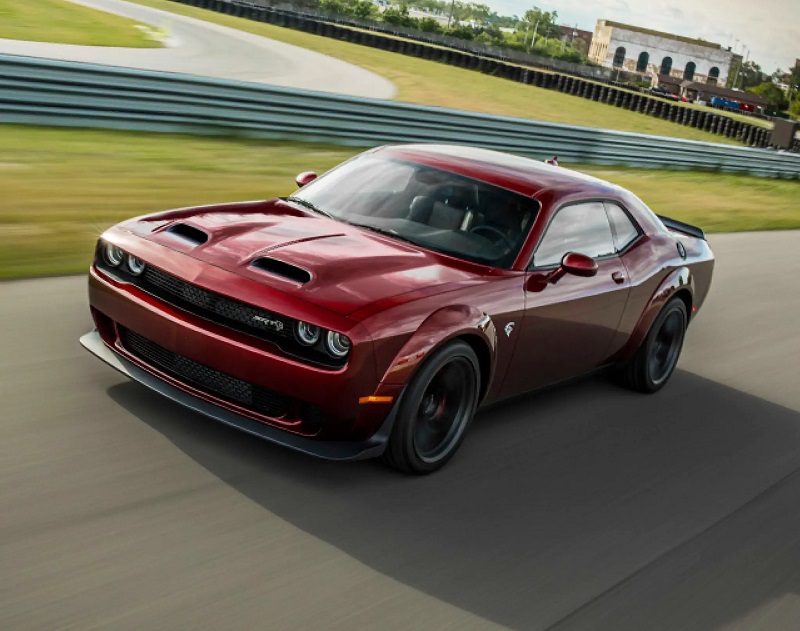 Interior – 2019 Dodge Challenger SRT Hellcat in Albuquerque NM
The new Dodge Challenger SRT Hellcat has a remarkable interior that's modern and luxurious. This particular cabin is laced with fine leather seats that are perforated. The front seats are heated/ventilated as they sport the iconic Hellcat logo on the upper seatbacks. For a more snug and comfortable fit, the car also offers performance-inspired front seats that will cradle your body. This allows the driver to be fully secured behind the wheel. There is also fine stitching that snakes its way throughout the upholstery, including contrast-double stitching.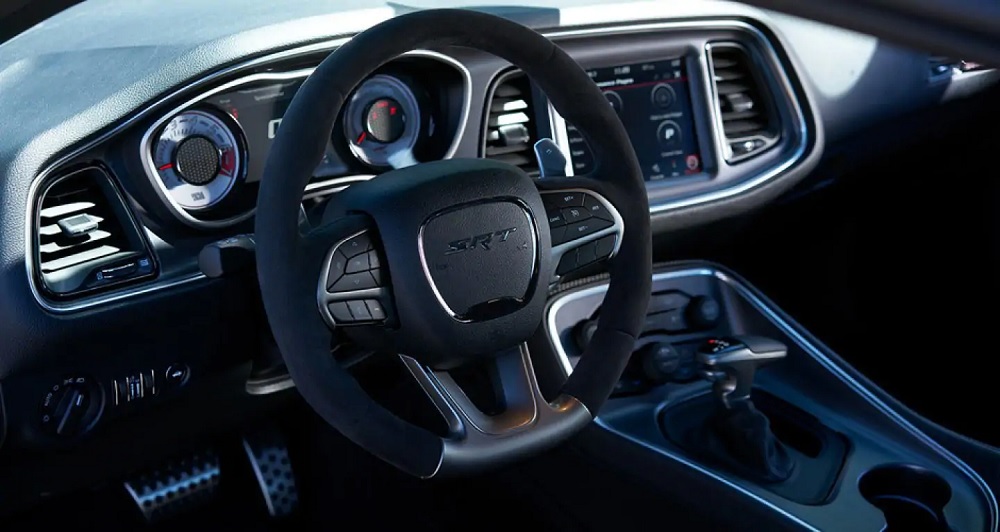 Mechanical – Challenger SRT Hellcat specs in Albuquerque
The 2019 Dodge Challenger SRT Hellcat in Albuquerque comes equipped with a 6.2-liter HEMI. This supercharged V8 produces an enormous amount of power that can run a quarter-mile strip in as little as 10.8 seconds. This 717-horsepower engine can reach a top speed of up to 199 mph. Drivers can also expect as much as 650 pound-feet of torque. Of course, you won't be able to reach this top speed on the highway, but it's comforting just knowing that you'll have the potential to do so. The supercharge sucks air into the engine, which combusts into all-out power and speed. The vehicle's aerodynamics allow for it to cut through the wind with relative ease. The Hellcat Redeye trim unleashes otherworldly power by producing up to 797 horsepower and 707 pound-feet of torque. Other performance components include electronic-power steering, launch control, Brembo brakes and an eight-speed automatic transmission from TorqueFlite.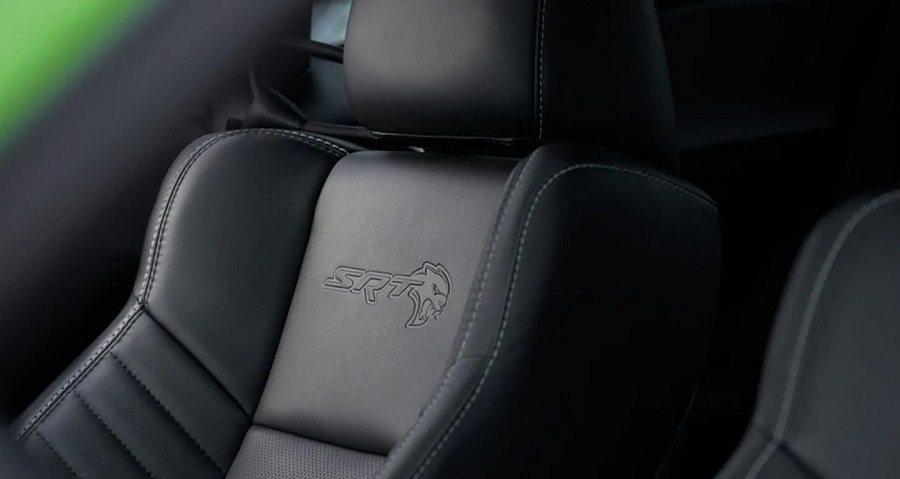 Safety – 2019 Dodge Challenger SRT Hellcat dealer
The 2019 Dodge Challenger SRT Hellcat in Albuquerque comes equipped with a boat-load of driver-assist technologies to keep you safe while on the roadways. First and foremost, Dodge has constructed the Hellcat with a high-strength steel frame. The vehicle's roof is also substantially strong. In addition to that, crumple zones have been added to the front and rear to disperse impact energy away from the passengers. There are also curtain, seat-mounted and multistage airbags for added protection. For rear-end impacts, Dodge has embedded Active Front Head Restraints. When moisture is detected, the available rain-sensing wipers will take effect. You can cruise with confidence thanks to All-Speed Traction Control and Electronic Stability Control technologies. There's even Hill Start Assist for holding the vehicle in place on steep declines. Other safety features includes are Forward-Collision Warning, Blind Spot Monitoring and Adaptive-Cruise Control.
The time is now to contact our dealership for a free test drive. Our reps are highly knowledgeable in all things that are Dodge-related. Stop by Melloy Dodge in Albuquerque New Mexico for more in-depth information.