New Ram What are the trim levels on the 2020 Ram Promaster for Sale in Albuquerque, NM
What are the trim levels on the 2020 Ram Promaster
View Inventory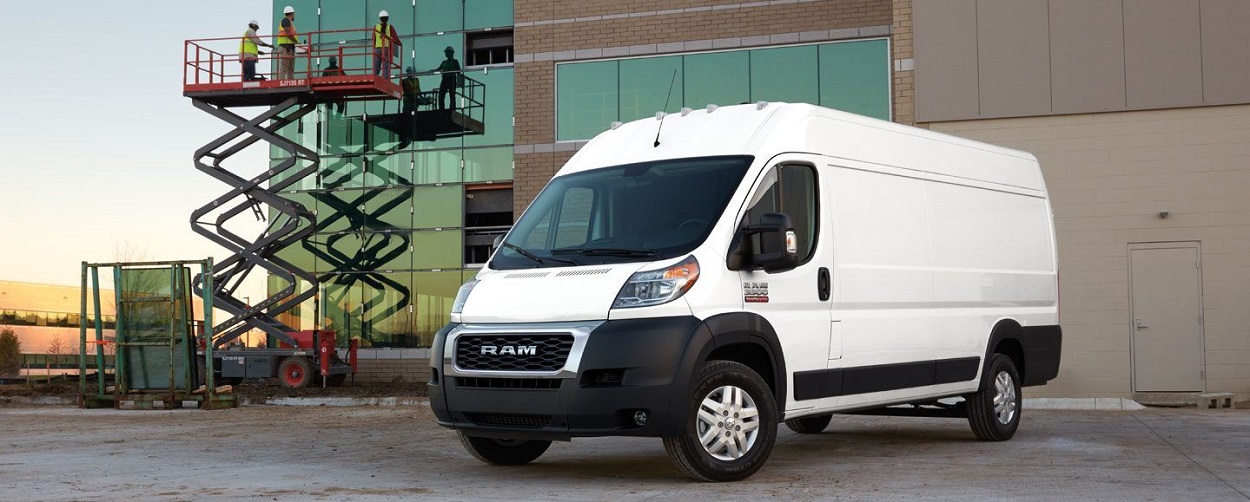 Vehicle Overview
The 2020 Ram Promaster is more than just "promaster" by name. Everything about its build says professionalism and mastery over the elements and any tough job you can throw at it. Melloy RAM stocks this model because we believes it's one of the best commercial vans in the world, perfectly suited for professionals like plumbers, florists, and electricians who need a cargo area above all else. Today we're running through the trim levels of this remarkable cargo van, serving Albuquerque Las Cruces Santa Los Lunas New Mexico with the topic what are the trim levels on the 2020 RAM Promaster.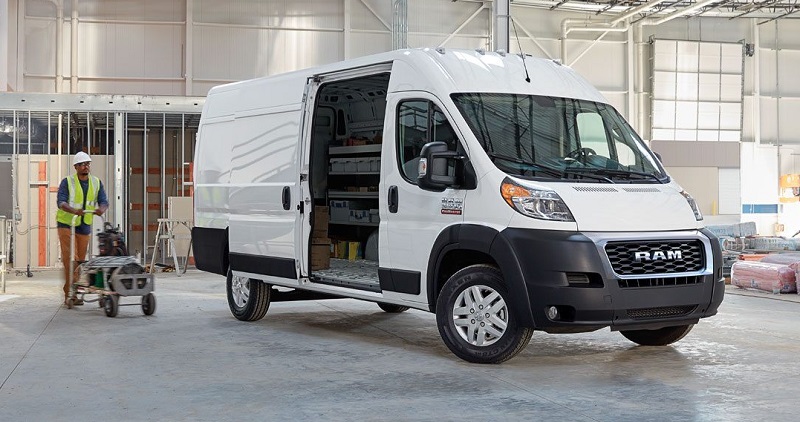 1500 Trim – 2020 Ram Promaster
The 1500 has a best-in-class turning radius and is remarkably easy to navigate throughout the day. The drivers you pay – or yourself – will thank you for opting to grab this trim from Melloy RAM. As the base model among all trim levels, it represents the lowest priced Promaster and will be ideal for many businesses who believe in efficiency and affordability above all else. Stocked with a 3.6 liter V6 engine that rates at 280 horsepower and 260 lb-ft of torque, this versatile machine hits all the sweet spots a business needs in a cargo van. Coupled with a 6-speed automatic transmission, the 1500 (and all other trims of Promaster) have a leading powertrain to inspire them.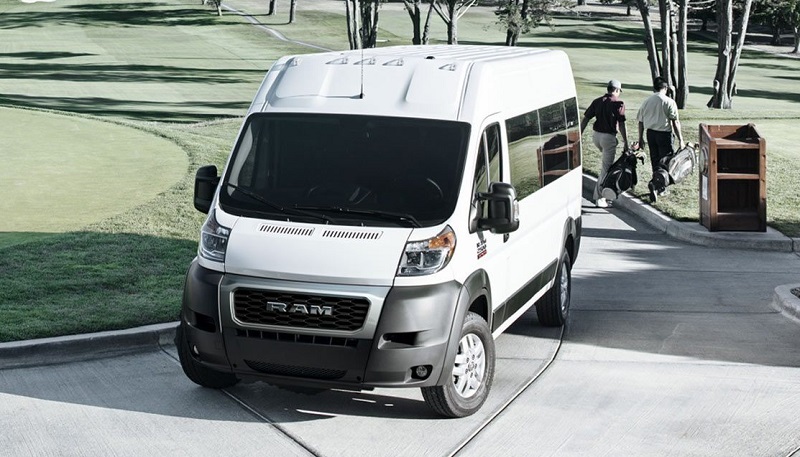 The 1500 also has:
Split-opening rear cargo doors
5-inch touchscreen for tech efficiency
4-speaker audio system
Cozy interior that makes it easier to work
Remote locking doors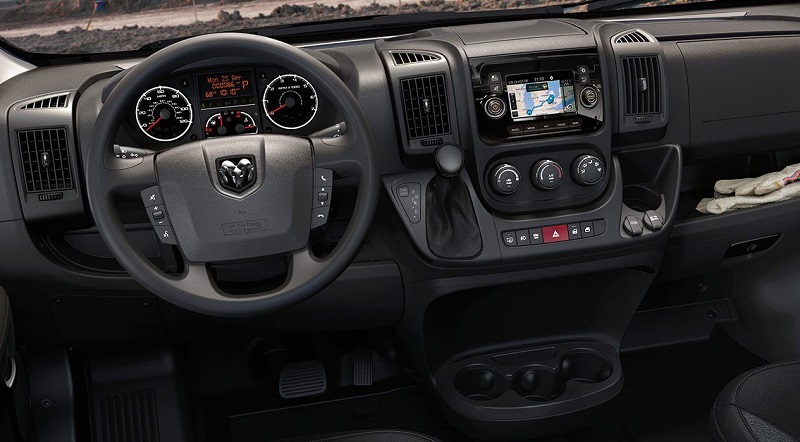 2500 Trim – Promaster in Albuquerque
The 2500 is configured as a window van and gives you a highly visible cabin that makes it easy to drive. Your drivers – or you – will thank you for grabbing a room with a view. This model trim is ideal for businesses that transport passengers and need a more home like interior. Deep tinted windows and a ParkView rear back up camera allow for extremely easy days on the road, with a view that protects the privacy of your passengers but allows them to see outside into the beautiful world around them.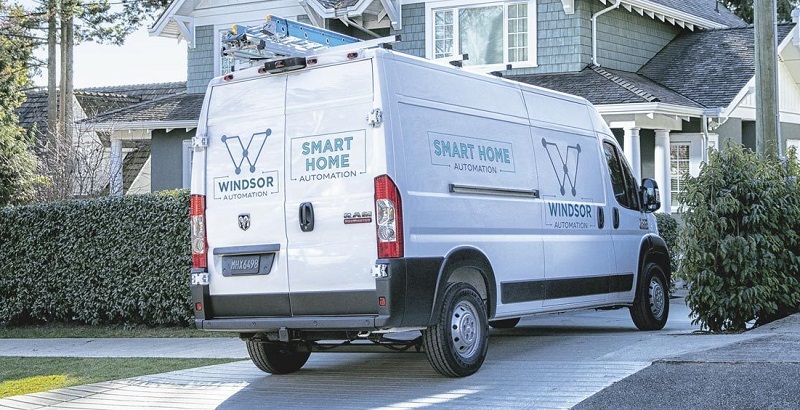 3500 Trim – Ram Promaster in Albuquerque NM
The 3500 is configured in both a chassis cab and a cutaway. Ideal for large commercial level jobs, it's as strong as they come. It features a 78-inch rear track with a gross vehicle weight rating of 9,350 pounds strong. The high visibility on the cutaway is excellent as well, with a huge number of high tech towing features that really let you get to work without stress.
Extras – 2020 Ram Promaster
So now that you know the three main configurations of the Promaster, what do you have to look forward to in terms of maximum utility? Well, a lot! Towing with this one is amazing, given its 6,910 pound maximum towing capacity and a cargo capacity of 4,680 pounds (in weight). Its 280 horsepower is also best-in-class. That 3.6L Pentastar engine has won awards around the world and remains the engine of choice for industry. The class-exclusive front-wheel drive system remains strong as well, with a best-in-class turning radius that really lets you cut through your jobs at the speed of life. The cabin itself is versatile, with standout features like:
Connected Command Center with 5-inch touchscreen
Hands-free calling
Versatile seating: standard bucket seats, three-passenger seating, or swivel bucket seats
12-volt outlet
Electronic stability control and antilock brake system for your safety
Best of all, we sell this one with special perks for business. Business owners can get BusinessLink enrollment for free, and take advantage of VIP dealership advantages that net you a big lead over the guys who don't choose the Promaster. This model is built for business owners above any other class, and we can help give you an edge.
See TrIms Today – 2020 Ram Promaster dealer
Thank you for reviewing what are the trim levels on the 2020 Ram Promaster, an overview serving Albuquerque Las Cruces Santa Los Lunas New Mexico industry buyers with an in-depth look at one of the world's finest cargo vans. If you are an industry leader, you want an industry leading cargo van, one that can pull, carry, and dominate the roads like no other. The 2020 Promaster most definitely fits this billing, and it lives up to every expectation this year, completely dominating the field and blowing the rest of the competition away. If you love what you've learned of the 2020 Promaster, please don't delay. Get in touch with us here at Melloy today to learn more about special pricing for businesses just like yours. We can help you grab exclusive deals with businesses only and save the most money possible on the new Promaster. Reach out to us for a test drive today!