New Dodge 2019 Dodge Journey SE Lease and Specials near Amarillo TX for Sale in Albuquerque, NM
2019 Dodge Journey SE Lease and Specials near Amarillo TX
---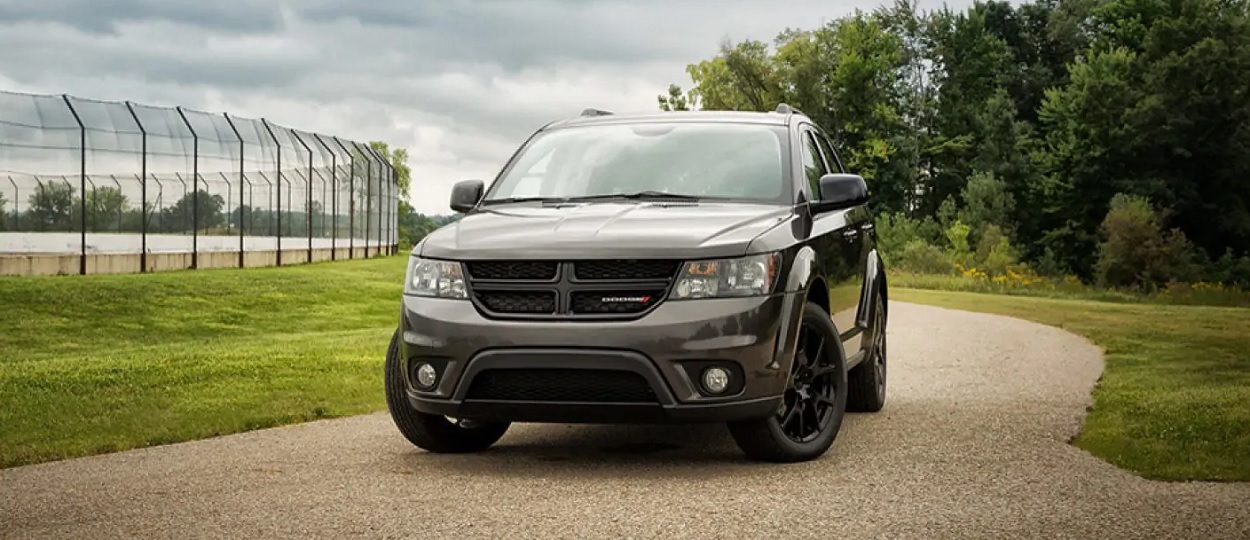 Dodge Journey SE Lease Specials and Finance Offers in Albuquerque NM near Lubbock, Amarillo TX
Why Lease or buy 2019 Dodge Journey SE in Albuquerque NM
Are you ready to save money on a brand new 2019 Dodge Journey SE? Melloy Dodge Specials are here to help you do that. We've got real world specials and Internet specials to Amarillo Texas that will give you all the best of this popular family midsize SUV's capability and sleek style. It's a 7-passenger SUV with loads of style and tech.
*Not actual vehicle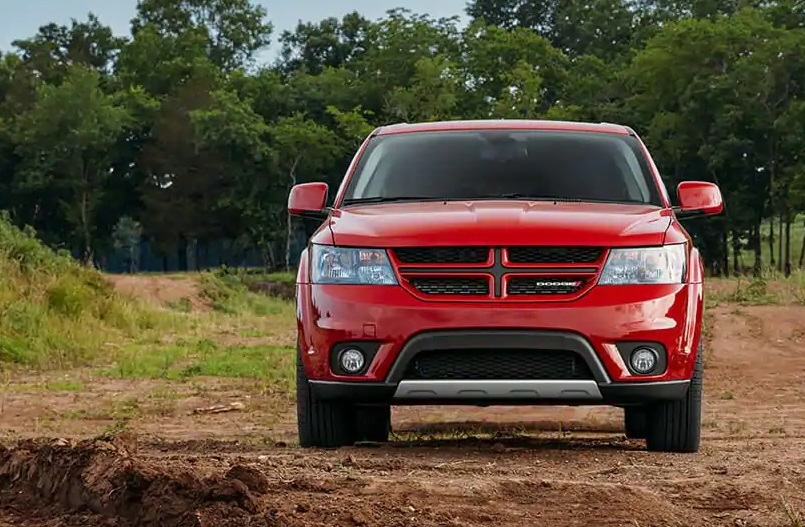 Exterior – Dodge Journey SE
The 2019 Dodge Journey SE near Amarillo is a powerfully bit family SUV that lives up to its name. Every Journey tells a story and takes you on a journey, too. Its sleek black roof rails, Heated Power Exterior Mirrors, and automatic headlamps are a practical minded driver's daydream in every way. The sleek crosshair grille of the Journey is its trademark and one of the most popular features on the iconic Journey. While it's not a super expensive model, it certainly looks like one. The chrome-looking accents all around the exterior really make a bold statement. Internet specials to Amarillo Texas can grab additional savings for you and help you get America s lowest price on a new Dodge.
*Not actual vehicle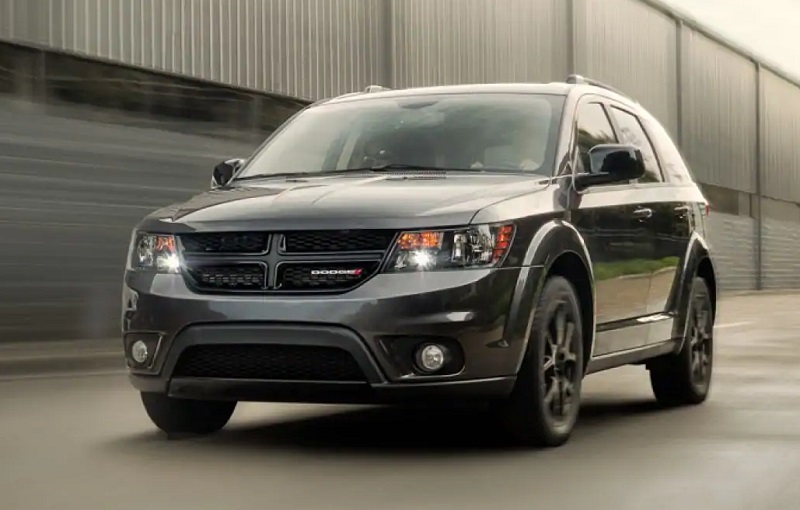 Interior – 2019 Dodge Journey SE
No midsize family SUV is complete with a cozy cabin and driver-centric control center. The 2019 Dodge Journey SE near Amarillo has both of those. With three rows of spacious seating, 7 passengers can have a silky smooth drive with gorgeously colored cloth trim and beautiful accent stitching. The warmth and lively design of the interior makes for a pleasant journey at all times. And Melloy Dodge specials can help you grab upgrades to your interior and decorate it in your own sense of style. Climate control is another of our favorite features on the SE's interior. You have an option to add tri-zone climate control that's automatic, so you no longer have to worry about fiddling with temperatures while you're driving. Your Journey SE will set the optimal temperature and keep everyone happy in all three rows! That's exactly as pleasant and wonderful as it sounds.
*Not actual vehicle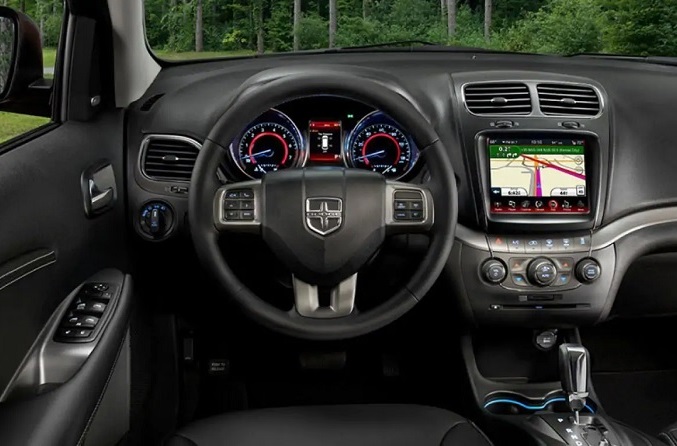 Mechanical – 2019 Dodge Journey SE
The SE's 2.4L 4-cylinder front-wheel drive engine is capable of giving you 173 horsepower and 1,000 pound towing capacity. It's not the most powerful Journey trim, but it's a generous amount of power for the price tag. The Journey also gives you a more than confident drive. The most noteworthy item, though, is the 500 mile driving range that you get on a single tank of gas in your Journey. You're going to be able to go on more than a few family road trips without having to worry about gassing up all the time.
*Not actual vehicle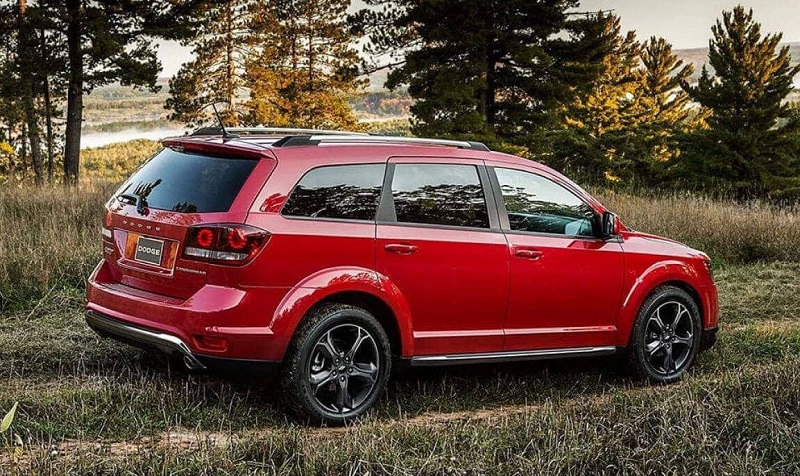 Technology & Safety – 2019 Dodge Journey SE
You get Bluetooth and Android Auto and Apple CarPlay in a relatively small infotainment system touchscreen, but it's a nice start for the Journey. Many people prefer a more economical SUV, not one that has a massive touchscreen. Without the touchscreen cluttering up the center of the vehicle, it's a much cleaner looking interior. And you still get the same great integration with all your smartphone features and your standard voice recognition that lets you reach out to people you love on the go.
Dodge has always put the safety of their customers first when they design SUVs like the Journey SE. This one is no exception. You get a fantastic airbag system that will protect your home family, as well as features like the rear back-up camera, brake assist, stability control, traction control, and rear parking aid. It's a hefty lineup of safety features for a great family SUV.
Request 2019 Dodge Journey SE Specials in Albuquerque NM near Lubbock, Amarillo TX
Every Journey has a beginning. Your first step to owning this beautiful family SUV is to reach out to Melloy Dodge today and let us help you save more money on a vehicle than you ever have in your life. Remember that saving money is easy when you shop with the pros here at Melloy. Our team is always enthusiastic about getting you the best price on all of our vehicles. If you love the Journey SE as much as we do, we know you're going to love the low, low prices we can give you on this model. Our dealership operates very efficiently, and because of that, we can pass on big savings to our customers. Don't pay more! Contact Melloy Dodge today and grab America s lowest price on a new Dodge. If you have any further questions about other things like vehicle specifications or add-on packages, we'll be more than happy to help with that, too, and as always, we're here all day long for test drives of the new Journey.