New RAM 2020 Ram 1500 vs 2020 Chevrolet Silverado in Albuquerque NM for Sale in Albuquerque, NM
2020 Ram 1500 vs 2020 Chevrolet Silverado in Albuquerque NM
View Inventory


Vehicle Overview
The 2020 RAM 1500 is one of the world's most versatile and attractive pickup trucks. This year, it's going head-to-head against an age old nemesis: the 2020 Chevrolet Silverado. Both vehicles have an admirable list of features, but only one truck has that perfect combination of features to match the needs of the masses. What do most people want from a light duty pickup truck? We're betting on these three features, and only the 2020 RAM 1500 takes the grand prize in all three of these categories.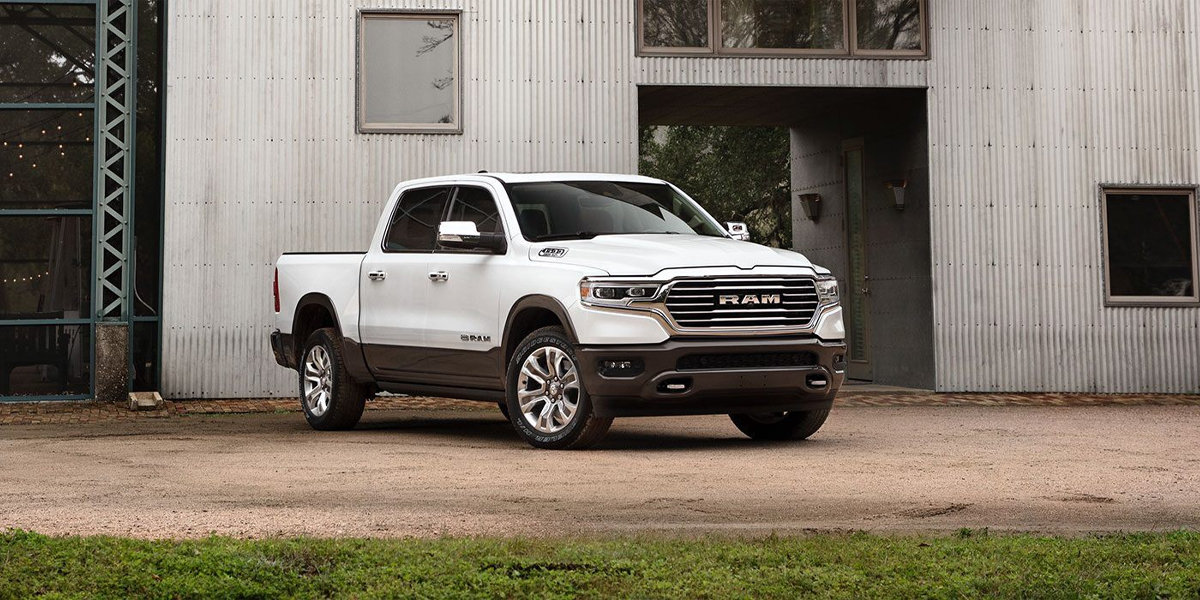 Mechanical Systems – 2020 RAM 1500
Being stable on the road is one thing that some pickup trucks struggle with. Due to the large loads they carry, it can be a catastrophe if a pickup truck isn't outfitted with the proper suspension systems and safety technology. The RAM 1500 is fitted with a rear stabilizer bar for optimum stability on the road; the Silverado doesn't get one of those, making for a drive that's much more wobbly, especially at higher towing loads.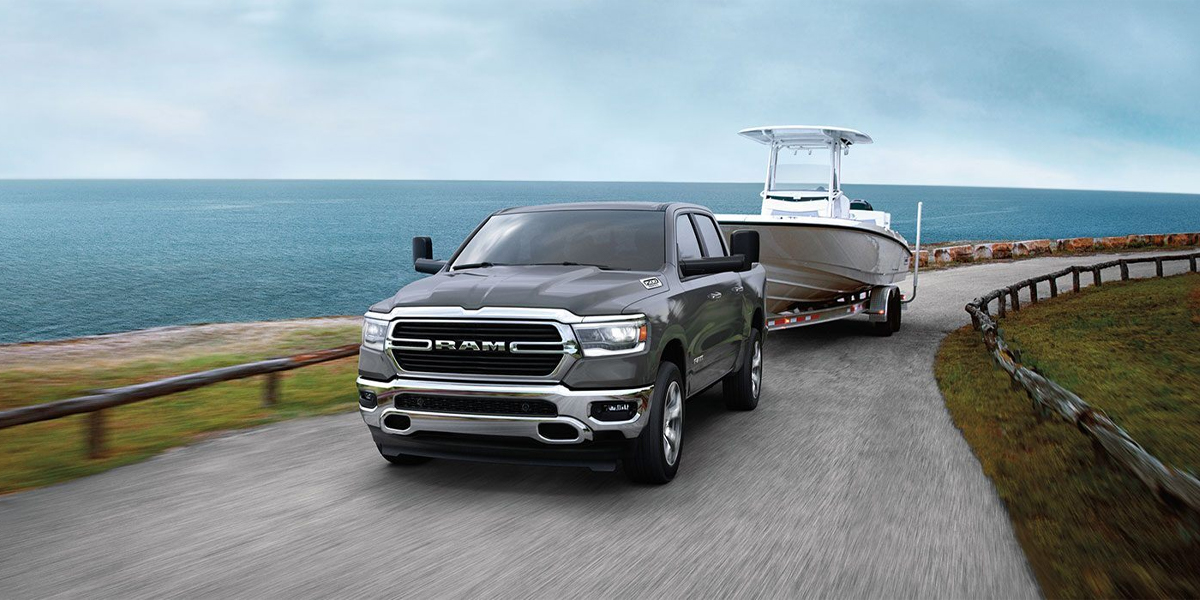 Springs play an important part in a stable ride as well. The 1500 is blessed with coil springs in the front and rear while the Silverado gets inferior leaf springs, creating a definite advantage for the 1500's suspension system. The result is a better handling experience on the 1500. Your 1500 handles smoothly even when the road gets rocky, and you'll notice that it also feels very "in control" as you take on hills or even off-road obstacles (should you feel the need to go where no other truck can go just yet).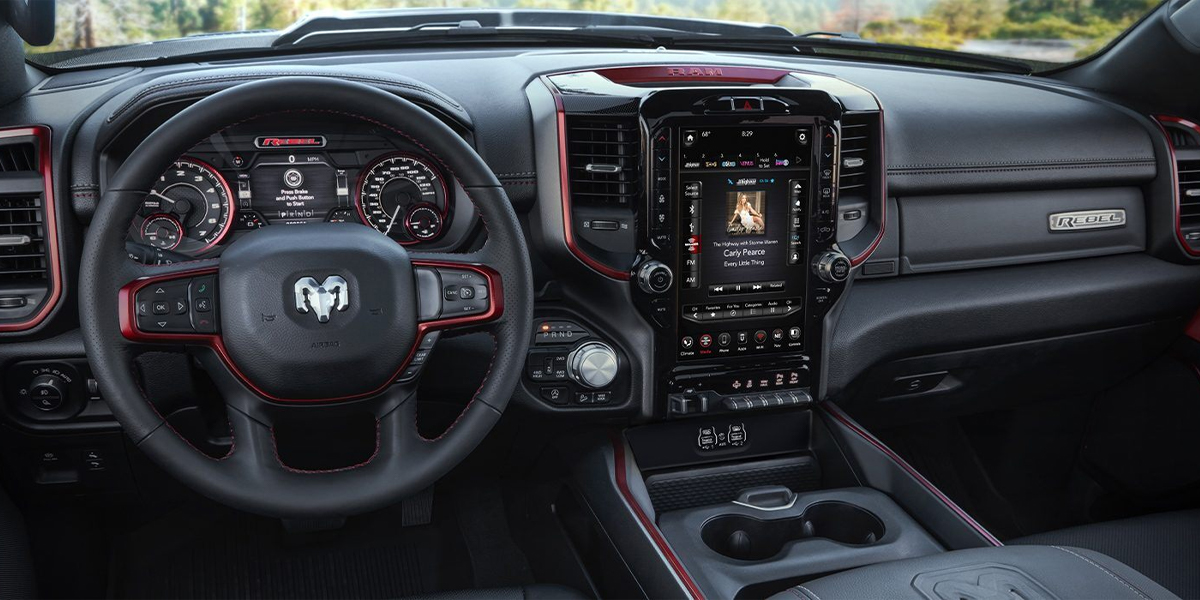 Powertrain – 1500 specs in Albuquerque
Pickup trucks pull heavy loads and carry heavy payloads. They've got to have the power to handle all of those heavy burdens. Your 1500 comes with two powertrains that best the Silverado's engines. A 3.6 DOHC V6 hybrid gets 305 horsepower compared to the Silverado's 285 horsepower 4.3 V6 engine. The second engine the 1500 gets is a 5.7 V8 engine. It boasts 395 horsepower compared to the 310 horsepower and 355 horsepower dual engine choices on the Silverado. Any way you add it up on those powertrains, the 1500 comes out ahead. It's not just about power, though. The 1500's engines are more efficient, especially the hybrid engine option.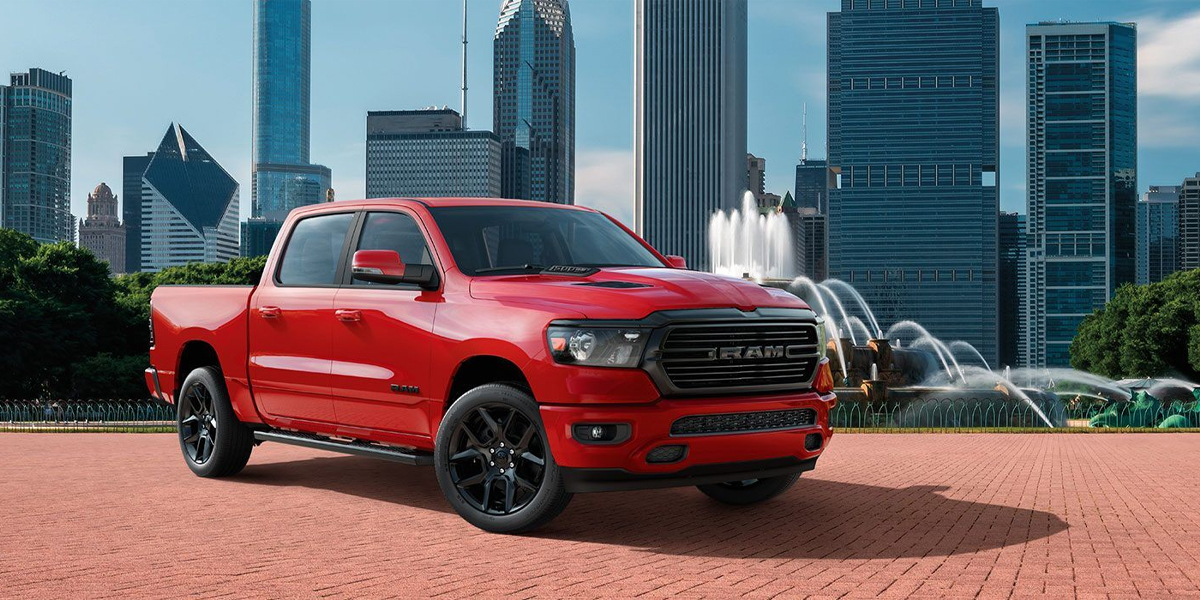 Power is one of the most important aspects of any truck, and we feel like the RAM 1500 is a real workhorse under the hood. It features some of the most innovative engine technology available right now, and it never sacrifices efficiency for power, either. RAM has found a way to harness the power of those massive engines without also upping your fuel economy woes. The 1500 also features electronically controlled grille shutters (as you'll see in the next section). The result is a stunning display of power and efficiency that the Silverado simply can't duplicate on its own design and engine lineup. If you ask us, we'll take the more powerful truck with more efficiency any day of the week.
Efficiency and Comfort – 2020 RAM 1500 dealer
When most people think of comfort, they think of big, plushy perforated leather seating. And it's true that those features offer much comfort (the RAM 1500 has that feature, too, on two of its trims). Another thing that makes for a more comfortable ride is the quietness of the ride, though. No one wants to hear the road rumbling outside while they're on their way to work or trying to have a lively conversation with a friend.
The other feature that you'll want to pay attention to is the added efficiency of the engine. Part of that comes from the design of the grille. It features electronically controlled grille shutters that reduce drag. It maintains a cooler engine temperature at all times, leading to a much more efficient performance from the engine. You'll save quite a bit of money over time because of this nifty little design feature of the RAM 1500. The Silverado has no comparable feature to speak of and will cost you big time in fuel (or at least more than the 1500).
Contact Us – 2020 RAM 1500 dealer
The 2020 RAM 1500 comes from a long line of high performance RAM trucks. It's the truck lineup that everyone looks to each year to see "what's new" on pickup trucks. RAM was the first truck to feature a 4 door truck (on its first RAM 1500 model), so it's an inspirational brand that other automakers take design cues from each year. Unfortunately for the Silverado, it didn't take enough of its design cues or performance cues from one of the class leaders: the very convincing victor of this match-up. As you decide this year which truck is better for your needs, please try to consider the things we've discussed today. If you feel like we've made our case here, please contact us today to ask for a full test drive of the 1500! You're always welcome to just walk into our dealership at any time and request a test drive. One of our helpful sales team will be glad to assist you.